Fast Response 24/7

Personal Service

Family Owned & Operated

Licensed & Insured
Mold Remediation in Kansas City
Do you have mold or mold suspect in your home or business? Mold growth can be unsightly, can lead to worse air quality, and can effect the health of you, your employees, or your family and loved ones. Simply wiping up the mold may get rid of the mold which you can see but there may be mold growth you can't see that is inside your walls, in your crawlspace, your attic, basement or other low traffic area in your home or business. Hiring a licensed and certified mold remediation kansas city based company is in your best interest. That's because a professional Mold Remediation company in Kansas City will do more than just make sure that the mold is removed, they will make sure the source of the mold is stopped.
The Environmental Protection Agency (EPA) states: "Mold is not usually a problem, unless it begins growing indoors."
" The best way to control mold growth is to control moisture."
Mold in your home: "An ounce of prevention is worth a ton of cure."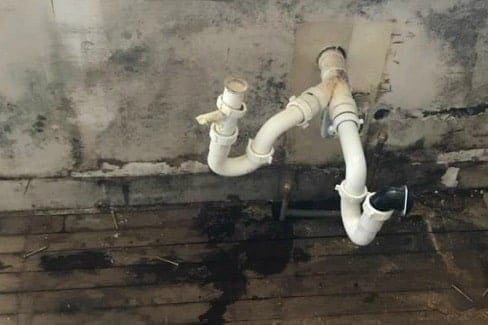 Mold Damage & Mold Remediation Services in Kansas City
Attic Mold Damage Services
Mold Damage Repair Kansas City
Mold Removal Kansas City
Mold Damage Restoration
Mold Remediation Kansas City
Mold Damage Cleanup Kansas City
Crawlspace Encapsulation
Basement Moisture/Odors
Fine Restoration has the expert mold remediation technicians in Kansas City that you want for your mold issues.
Our Mold Damage Services Process in Kansas City MO & KS
There are a number of reasons that you may have mold growth in your home or business in Kansas City. When you give us a call at 913-270-3646 or contact us online, we'll start to get an idea of the scope of your mold remediation needs. During our initial conversation, we'll also schedule a time for our team to come to your location to start our assessment and inspection.  At Fine Restoration, our expert mold remediation kansas city based professionals have the equipment and experience to perform a thorough mold inspection of your property. Once we've located the mold, we'll inspect to find the source of the mold. We'll repair the source of the mold so there won't be future mold growth. After we are sure that we've contained the mold, we'll begin the cleanup and removal process.
Our mold remediation kansas city based team uses high quality cleaning solutions to treat the mold and make sure it's removed. If there is any property that has been contaminated and can not be repaired or restored, our mold remediation team will let you know. If we are submitting a claim to your insurance company on your behalf, we will take notes to make sure you are compensated for the loss. Finally, we make sure there is no excess moisture before testing again, so you can rest assured that there is no more mold and no more danger to your air quality or health.