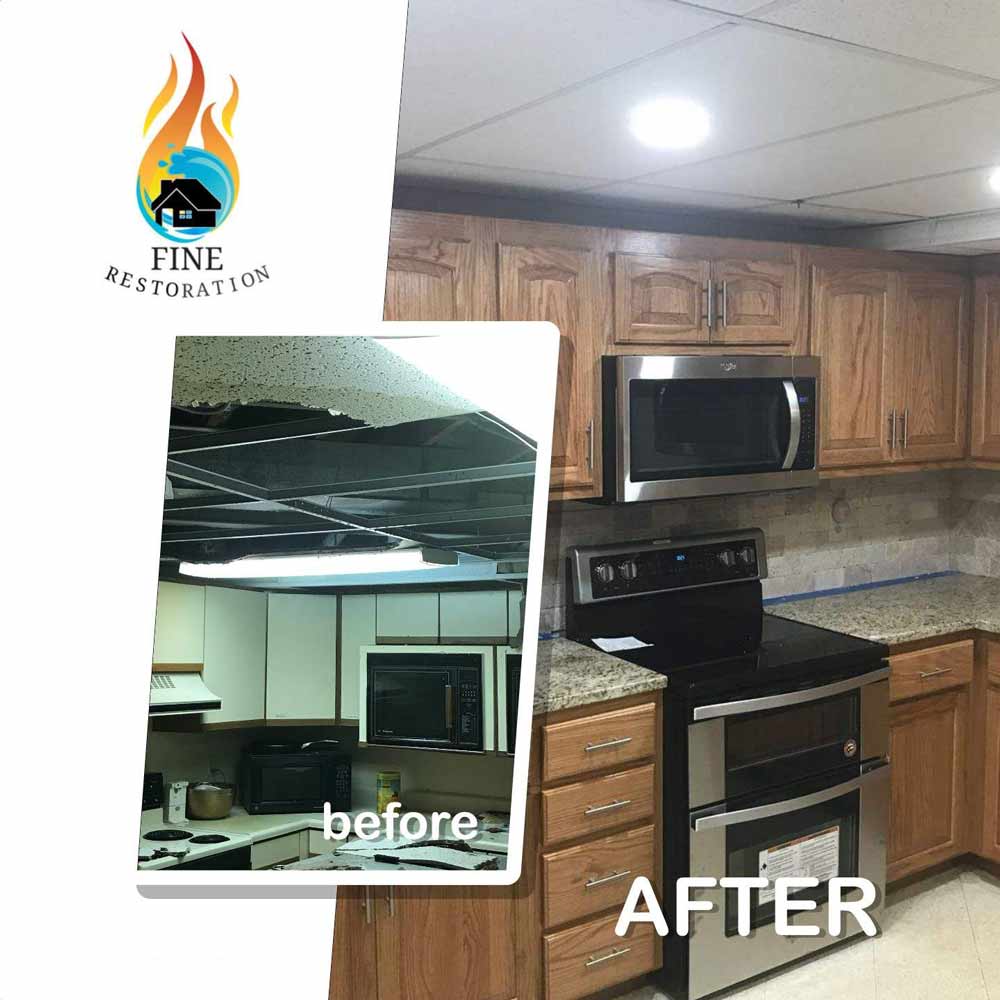 About Fine Restoration In The Lake Of The Ozarks
Hello,
Chances are, if you have found your way to our disaster restoration website, you are dealing with fire damage, mold growth, or water damage in your property in Osage, Rocky Mount, Eldon, or the greater Lake Of The Ozarks region of Missouri.
WE ARE HERE TO HELP.
Fine Restoration is a local, family owned disaster restoration company. Our team of disaster restoration professionals are fully licensed and IICRC certified so we can provide full service commercial & residential fire + smoke, flood, mold remediation, storm, and water damage restoration in The Lake Of The Ozarks
WE ACTUALLY CARE ABOUT YOUR HOME…AS IF IT WERE OUR OWN!
At Fine Restoration, we specialize is Fire Damage Repair, Smoke & Soot Cleanup, Mold Remediation, Flood Restoration, Sewage Backup Repair, and Water Damage Repair within The Lake Of The Ozarks region. We know how stressful a disaster can be, we also know that the faster we respond, the quicker your life can get back to normal. That's why we are on call 24 hours a day, 7 days a week, 365 days a year.
Our number 1 priority is to mitigate any damage you have and then rebuild & restore your property as fast as possible TO GET YOUR LIFE BACK TO NORMAL ASAP!
It doesn't matter if your disaster is man made or a natural disaster, our team is always on call to assist you, no matter how big or small the issue is.
We also work with ALL insurance companies, which is one less thing you have to worry about during an already stressful situation. We Guarantee Fast & Prompt Restoration Services!
WE ARE HERE FOR YOU 24/7 FOR ALL OF YOUR EMERGENCY DAMAGE RESTORATION NEEDS IN OSAGE & BEYOND

Immediate Response

Personal Service

Family Owned & Operated

Licensed & Insured
They were very nice and explained everything they had to do. The price was very reasonable. I felt very comfortable with all of their staff in my home. Would recommend them to anyone who needs their work.
We had water damage in our basement from the air conditioning. They were out promptly pulled up carpet placed fans and checked the walls for water damage. They also had a contractor to replace the carpet and paint the walls where needed. I was completely impressed with how professional all the workers that came through our home during Covid worked. Will definitely recommend their services.
Jacqueline Krim
16:46 09 May 22
Great experience - quick, helpful and very reasonable. Great post service check. Truly a 5 star service!
Sergey Pflyuk
16:10 09 May 22
Fine Restoration was extremely helpful with our kitchen and basement work! Our refridgerator failed and water poored out from the inisde all night. That were at our house within 15 minutes and worked hard to get everything under control as soon as possible.Following up now that the work is complete: Could not be happier with the results!! The finished product was exactly what we wanted. The company was great to work with along the way; very responsive, very friendly, very professional. The craftsmenship on work complete was excellent; in-house custom made cabinets, painting, tile and countertops. Thank you for taking care of us!
Barrett Evans
15:34 09 May 22
I was scared and called in the middle of the night because of extensive water damage. I actually got a person, not voicemail!! She was reassuring and sent a crew out right away. The crew arrived and got started even before the sun came up. I had water damage on both floors and they quickly removed carpet pads and installed the necessary fans and equipment to protect my home from mold or further damage. I eventually needed to have some sheet rock and tile removed. I appreciated the plastic draping, carpet coverings, and vacuuming to protect the rest of my home. They kept me in the loop, answered all my questions, and worked efficiently to mitigate my home of the excess water. I would definitely recommend their services. You can tell it is a family owned business because even the owner came on site to check on the crew and answer any of my questions about the process.
Rochelle Vossman
06:48 02 May 22
Basement flooded. Water removal. Carpet removed. Dried out basement
Fine Restoration LLC is hands down one of the best customer service experiences I have ever had, on any front, for numerous reasons. Their team combined a unique combination of knowledge and skill paired with empathy and compassion, during issues we encountered with our home as a result of water damage. The quality of their work was on par with the best in their trade, they responded quickly when we needed them, and helped guide us through the process of recovering from, and making repairs to the damaged areas in our house. Details follow.In early February, the piping underneath our sink failed due to faulty construction, and caused a leak that spread through our kitchen and into the basement. At the time of this event, my wife was 7+ months pregnant, and repairs included sanding and staining hardwood floors on our main level, as well as painting our entire basement and first floor. We found Fine Restoration LLC and contacted them based on reviews. They showed up within an hour of our call and began the water mitigation process. This included identification of the leak, clean-up, and installation of commercial grade equipment designed to dry our home and prevent from mold. They had up-to-date equipment, and knowledgeable operators who guided us through next steps and explained what they were doing and why. As a result of their immediate response and attention to detail, the significant amount of drying was accomplished successfully, and without any signs of mold.Moving forward, my wife and I decided to use Fine Restoration for the rebuild in addition to the water restoration. The owner of the company visited our home to evaluate our needs and provide additional guidance on options for the rebuild. From there, he connected us with his team of specialist who made additional visits to perform their respective functions in our house.Throughout all of this, my wife was getting closer and closer to her due date. We most definitely became "needy customers" as we expressed these concerns to the company, and requested on multiple occasions for assistance to expedite the process. Instead of ignoring our requests like other companies may have done, they heard our needs and did everything they could to complete the entire job early. I don't know all the details, but this included pushing other jobs back to accommodate us. On top of it all, they were very understanding when our insurance company was not prompt in paying them for their services. They remained calm, cool, and collected throughout our experience, and didn't apply any additional pressure. They simply focused on the task at hand, and worked with us until the job was done.As a result of these actions, we have a beautiful new kitchen complete with hardwood floors, new cabinetry to replace the water damaged items, a new sink/faucet, dishwasher, countertops and backsplash. They handled all the work themselves, including plumbing and electrical, everything is 100% functional with no issues, and my wife is still a week from her due date. I cannot thank this team enough for their hard work and understanding, and they undoubtedly deserving of a 5 Star Rating. If you ever have need for immediate assistance or construction related issues to your home, call this company.Thank you Fine Restoration LLC!!!
John Rossi
14:11 19 Apr 22
Our household had unexpected flooding from our washing machine the night of a huge storm. Though we were able to do much of the clean up ourselves, we still wanted a company to come out and check the walls and floor for damage and to make sure everything was dry. Given the previous night's rain, we didn't expect our little job to be a priority for anyone. But these guys were out the next day, early in the morning, no fee to come out and expect. We were so grateful for their time and expertise and willingness to take our small job seriously. Thanks Jake and Nik for the professionalism and for your care of our home. #newhomeownersinLFK
M. B. Thomas
22:03 07 Apr 22
Nik and his crew were at my house barely an hour after I called, even though I was a solid 45 minutes + away. Once there, they got straight to work cleaning up the water, putting my things up on blocks, and taking photos for insurance. They dried my place out in just 5 days, and boy was it DRY. Nik also gave advice on handling insurance and was happy to send recommendations to the insurance company, especially after issues had with the adjuster. Nik and the people in the office were always super friendly and happy to answer questions. There was some damage after cabinet removal, which they took care of with no questions asked, even making a trip out to drop off the check. I am very thankful that Fine Restoration was my first call.
Allyson Leicht
19:39 05 Apr 22
The unit above my condo had a toilet overflow into home. Lots of water to dry out. 6 days of drying fans and dehumidifiers, but it seems to have worked. Nick was a perfect service man.
Becky James
21:33 04 Apr 22
Contact Fine Restoration for 24/7 Fire Damage Repair, Storm Damage Cleanup, FLood Restoration, Mold Remediation & Water Damage Repair in The Lake Of The Ozarks, MO
If your home or business in the Lake of The Ozarks area of Missouri has been impacted by a fire, flood, mold, storm, or water damage situation, you can count on Fine Restoration for 24/7 emergency disaster restoration in Osage, Eldon, Rocky Mount & Beyond. As a full service restoration company, we provide our services to both residential and commercial customers. We offer storm damage repair, sewage backup repair, basement flood restoration, ceiling water damage repair, mold removal & mold remediation,  fire damage restoration, and water damage restoration throughout The Lake Of The Ozarks & our entire service area. Our main corporate offices are located in Kansas City, and we also provide our restoration services in Independence, Prairie Village, Warrensburg, Leawood, Blue Springs, Overland Park, Shawnee, Belton, Raymore, Raytown, Riverside, Smithville, Lee's Summit, Grain Valley, Olathe, Lenexa, and Liberty. However, our Lake of The Ozarks location offers our services in Osage, Rocky Mount, Eldon & the entire area. You can call us 24 hours a day at 913-270-3646 or contact us online for a fast response.