We Make Water Damage Repair In Leavenworth as Easy As 1 – 2 – 3
1. Water Damage Mitigation In Leavenworth
As soon as you call us, our technicians will ask questions to find out about the severity of your water damage in Leavenworth. Once we know what to expect, our team will arrived quickly, prepared to get to work. We'll stop the source of the water damage and make sure it is stopped, while setting up barriers to stop the spread of the existing water damage. Finally we will remove your belongings and move them off site for safe storage.
2. Water Removal & Structural Drying
Once the damage is contained, our team will get to work on removing any water from your home or business. We don't just stop with water, we need to make sure that all excess moisture is removed from your property, so we will install industrial strength fans and monitor the humidity levels until they are normal again. Once the moisture is gone, we will assess how much damage the water did.
3. Water Damage Repair & Building Restoration 
No matter the damage or area of your home or business, our team will take care of the demolition and property rebuild services you need. Our experts can handle water damage repair of roofs and ceilings, drywall, cabinets and trim, flooring and subflooring, basements and crawlspaces and any other areas needing attention. Once we're done with the repairs & restoration, if you have coverage, we will directly bill your insurance provider for the project.
We Provide Full Service Water Damage Restoration In Leavenworth
There are no two ways about it, when you have water damage in your home or business, there's a lot of uncertainty and stress in your future. We can't get rid of the stress completely, but we can mitigate it. We do this by giving you a dedicated project manager who is able to communicate and answer questions you may have about the status of your Leavenworth water damage restoration project. We also won't leave you "high and dry" like some companies do after they're done with removing the water and drying out your home. At Fine Restoration we're with you from the initial call all the way until the finishing touches are put on the water damage repairs. The end result is that you shouldn't be able to tell there was ever water damage to begin with.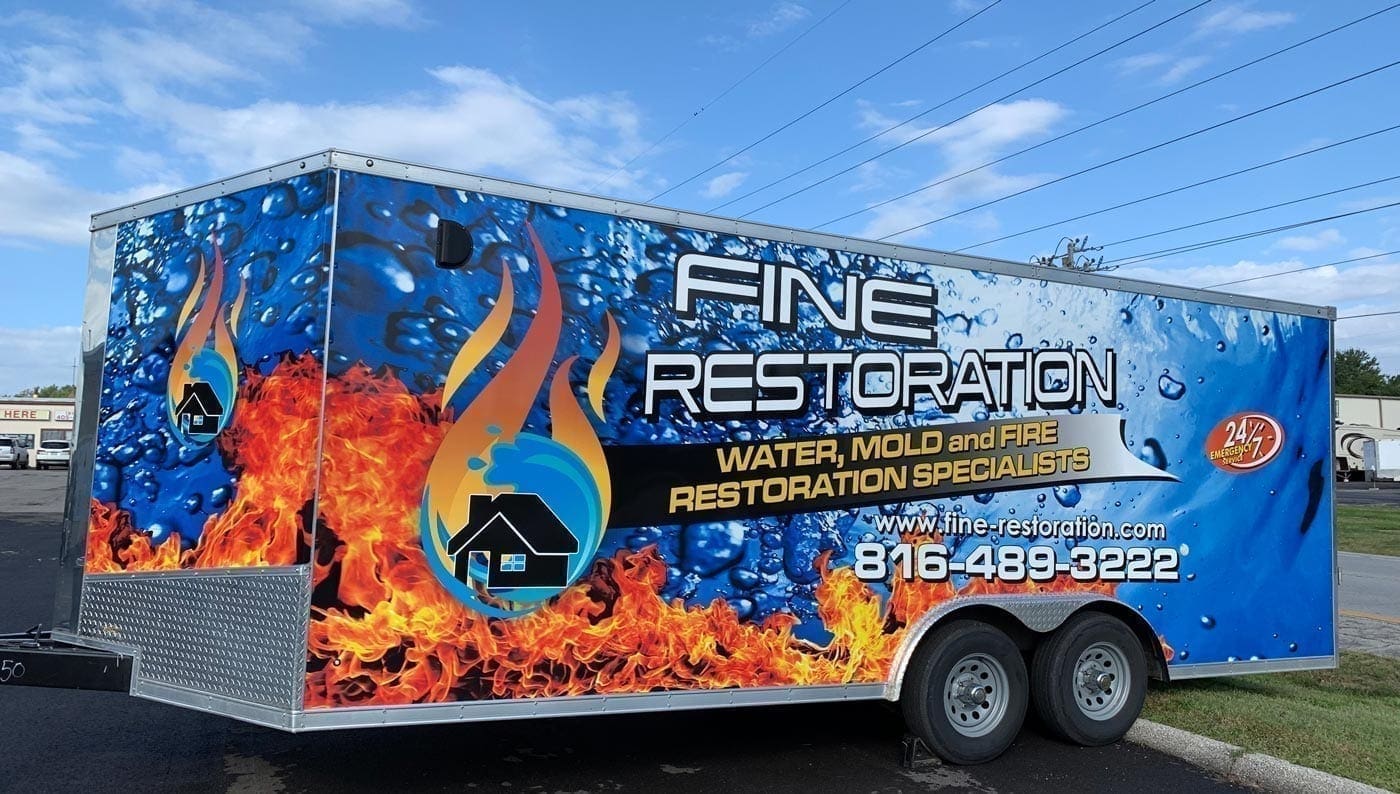 Why Choose Us For Water Damage Restoration In Leavenworth? See What Our Customers Have To Say:
Contact Us 24/7 for Water Damage Restoration in Leavenworth KS
Contact us online or call Fine Restoration at 913-270-3646 for water damage restoration Leavenworth KS. Our team will provide a free consultation and be on site about an hour later for emergency water mitigation Leavenworth KS. From there, we provide all needed water damage cleanup and water damage repair Leavenworth KS. No matter the cause of your water damage in Leavenworth, Fine Restoration will handle the services you need.
Need Water Damage Restoration In Any Of These Areas? We've Got You Covered
Belton
Buckner
Bonner Springs