Fast Response 24/7

Personal Service

Family Owned & Operated

Licensed & Insured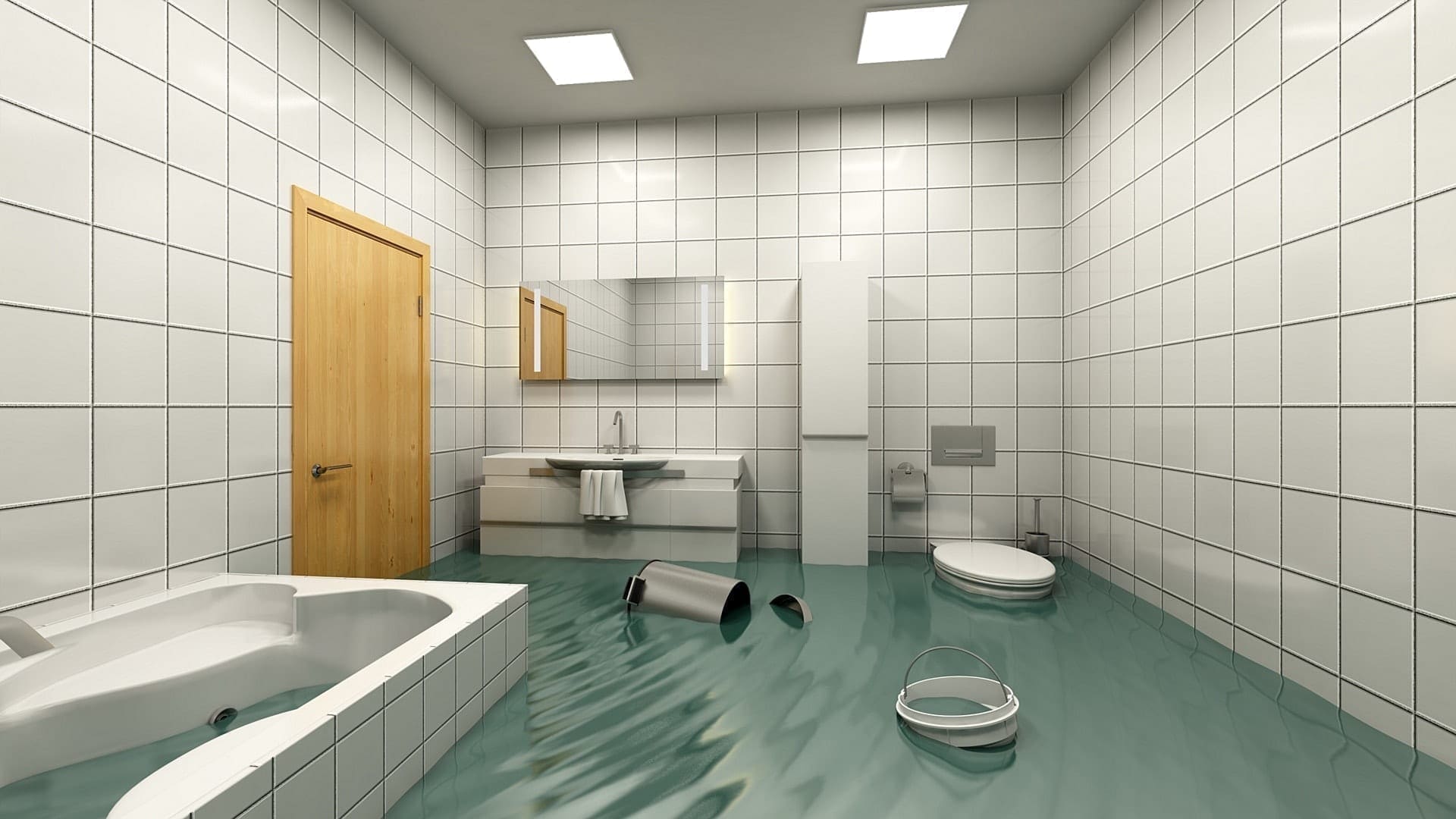 The Best Water Damage Cleanup Company in Lees Summit
Fine Restoration is a reliable, professional, and locally owned company that provides water damage cleanup, repair, and restoration in Lees Summit MO. We work on both home and commercial water damage restoration projects in the entire greater Kansas City metropolitan area. We'll make sure to finish your project as quickly as possible, without sacrificing the quality of our work. We even bill your insurance company directly so you don't have the headache or hassle of worrying about the bill. In Lees Summit, we provide the following water damage repair services and more:
Content Pack Out & Storage
Broken Pipe Repair in Lee's Summit
Water Damage Repair in Lee's Summit
Lee's Summit Flood Damage Repair
Roof Leaks & Failures
Structural Drying
Storm Damage Repair
Lee's Summit Water Removal
Sewage Backup Clean up Lee's Summit
Deodorization
Property Restoration & Rebuild
Direct Insurance Billing
More…
Our Process For Water Damage Restoration Lees Summit
Our water damage restoration Lees Summit process starts when you contact us initially. Our water damage restoration experts will ask questions about your situation and will dispatch our team of water damage professionals. When they arrive, the team will start with identifying the source of the water damage so they can repair it and contain the water, to stop the damage from spreading. Once the water damage has been contained, we begin to remove excess water, dry out the water-damaged portions of your property, and cleaning up any dirt & debris before we move on the water damage repairs. We also make sure that there are no bacteria, viruses, or mold that may have contaminated the area, so you can rest assured there is no danger to the health of your family, employees, pets, or anyone else who may be on-site.
Once we've finished cleaning up and drying out your property, we'll begin on any repairs to property or structures in your home or business that may be required. This means we'll repair walls, floors, cabinets, furniture, and anything that can be repaired. If there are items that are too damaged to be repaired, we will take inventory of these to submit to your insurance company so you will be compensated accordingly. After repairs are finished, we begin restoring your home or business, this means we'll make sure to replace carpet, paint, and put the finishing touches on the water damage restoration project. Fine Restoration is always on call, 24 hours a day, 7 days a week for emergency water damage restoration in Lees Summit. Call us at 913-270-3646 or contact us online for a free estimate today.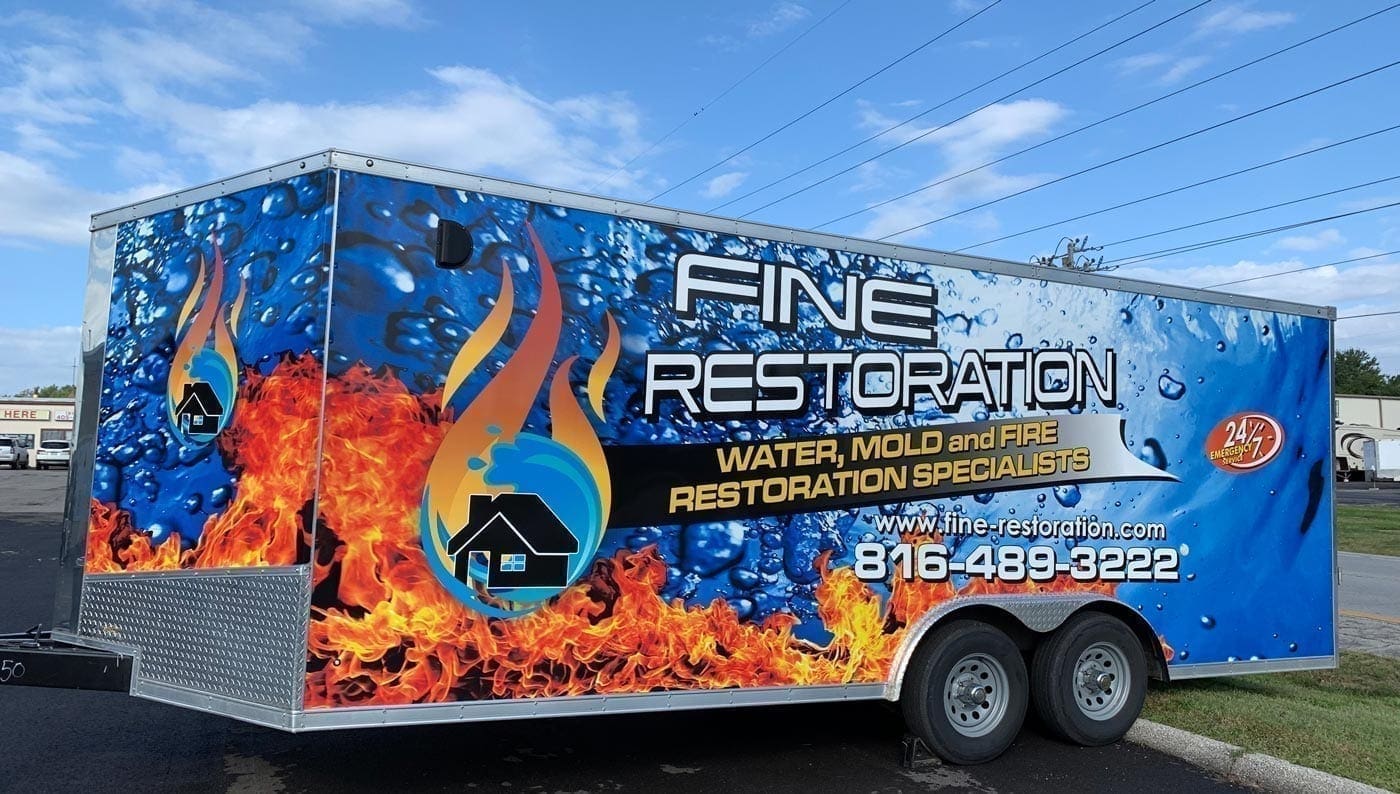 Choose Fine Restoration For Water Damage Restoration Lees Summit
When your home or business is affected by water damage, Fine Restoration has the experience and technology you want for water damage repair in Lees Summit. We pride ourselves on customer service and the high quality of work provided by our team as well as getting the job done quickly so you can get your life back to normal as soon as possible. Our water damage restoration services include sewage backup cleanup, flood damage restoration, appliance leak, and ceiling leak water damage repair and we also provide mold remediation, storm damage repair, and fire damage restoration in Lees Summit and the greater Kansas City metropolitan area. Our service area includes, but is not limited to, the following cities: Olathe, Independence, Overland Park, Farley, Gladstone, Prairie Village, Blue Springs, Edwardsville, Lake Winnebago, Oak Grove, Missouri City, Riverside, Raytown, Smithville, Lake Lotawana, Grandview, Lenexa. Leawood, Belton, Bonner Springs, Liberty, Shawnee, Lone Jack, Buckner, Grain Valley, and beyond. For a free estimate on your water damage restoration project in Lees Summit call 913-270-3646 or contact us online.