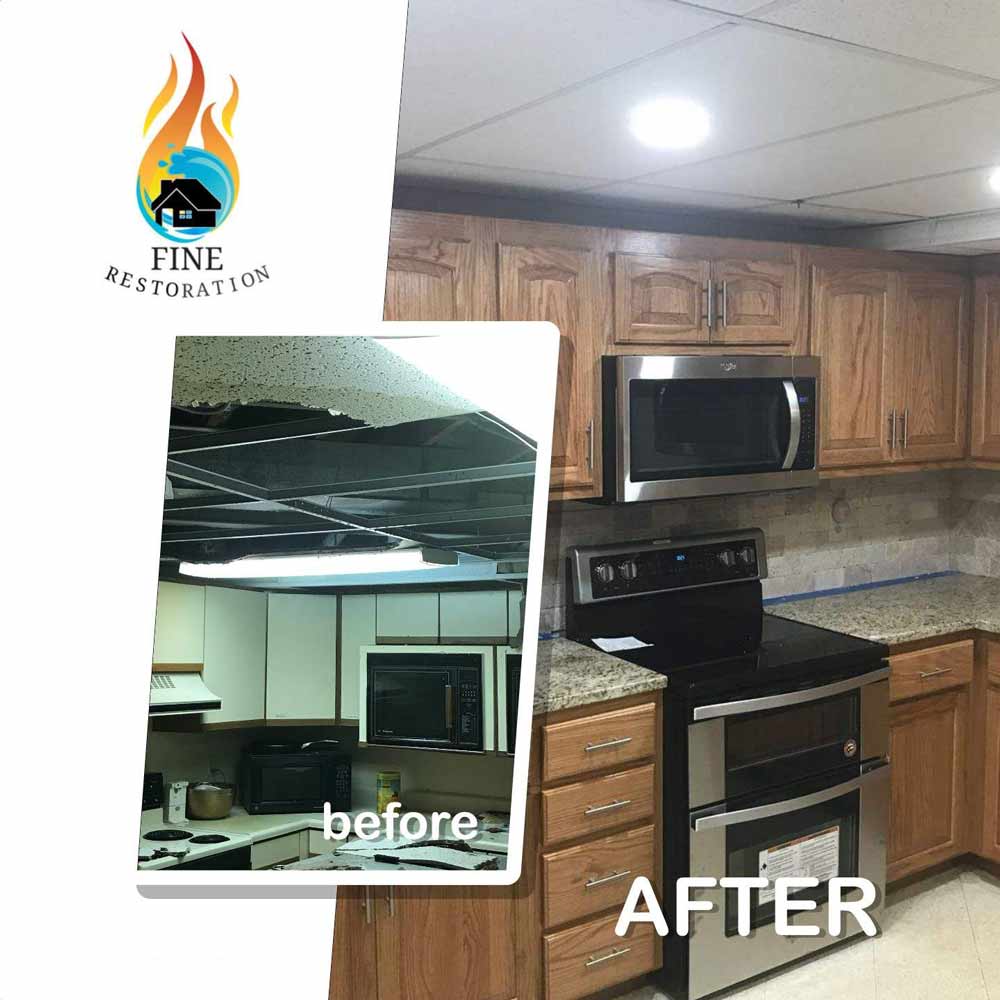 About Fine Restoration
Fine Restoration is your source for Water Damage, Smoke Damage, Fire Damage, Mold Damage, and Storm Damage Restoration & Repair. We are on call 24/7 for emergency damage restoration in Liberty MO
WE LOVE TO HELP & CARE ABOUT YOUR HOME AS IF IT WERE OUR OWN!
Fine Restoration is a family owned local business. We care about the community where we live and work. Our technicians are committed to customer satisfaction and treat you like neighbors- because you are!
WE ARRIVE & WORK FAST
Fine Restoration will be on site quickly to get started on the cleanup, repair, and restoration services you need. No matter the size of the job, we get to work so you can resume life as normal as soon as possible.
WE WORK WITH ALL INSURANCE COMPANIES
Fine Restoration will handle the billing and claims process for you once all work is completed, allowing you to focus on resuming life as normal.
FOR ALL OF YOUR DISASTER RESTORATION NEEDS IN LIBERTY MO, CHOOSE FINE RESTORATION!

Immediate Response

Personal Service

Family Owned & Operated

Licensed & Insured