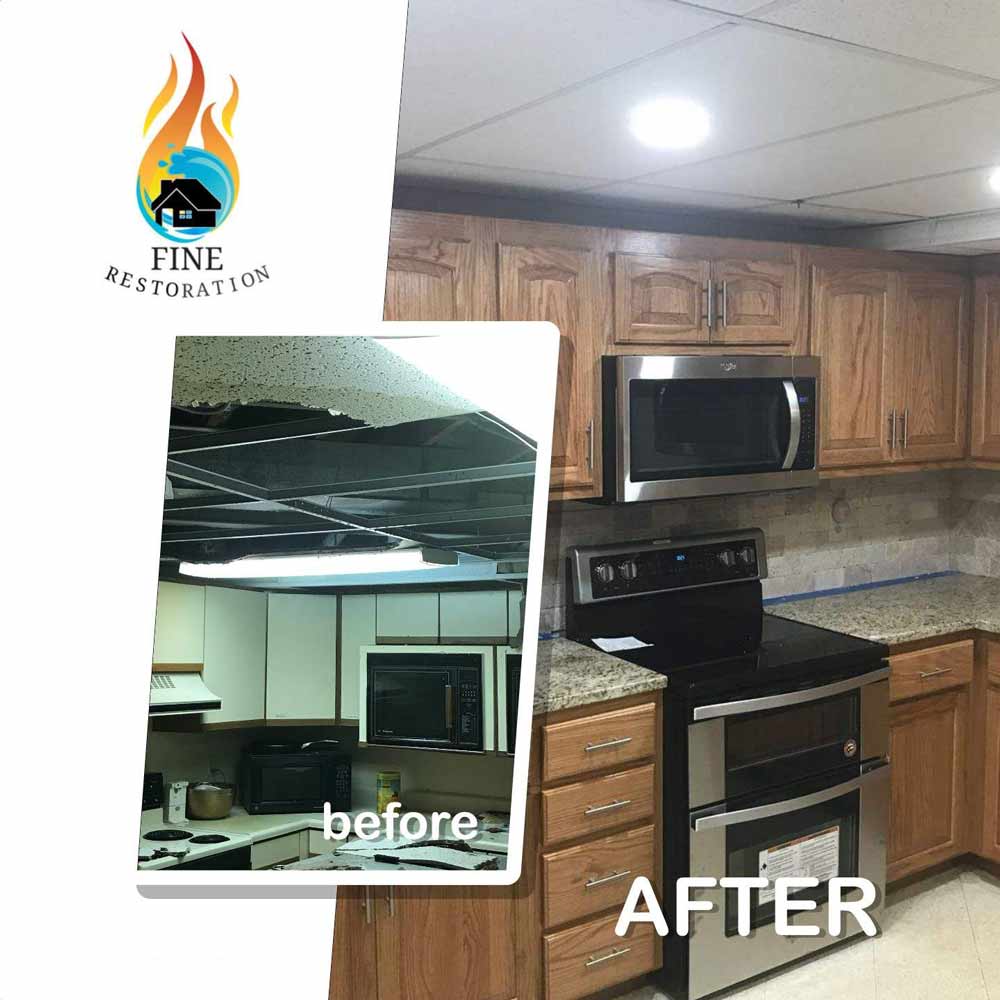 About Fine Restoration in Spring Hill KS
Fine Restoration is the IICRC certified water damage restoration company in Spring Hill KS you can count on 24 hours a day. But we are much more than just a water damage company… Fine Restoration is the name to trust for water damage restoration, mold remediation, storm damage repair, and flooded basement cleanup and fire damage restoration services in Spring Hill and surrounding areas.
LOCALLY OWNED & FAMILY OPERATED
Fine Restoration is a locally owned family operated business. We give you more attention than "the big guys" because we care to about the community in which we live and work.
CUSTOMER SERVICE IS OUR NUMBER ONE PRIORITY
Fine Restoration treats each customer we serve as our top priority. Because we are a locally owned business, we understand the unique issues facing the community. When you call Fine Restoration after a storm or other disaster, you speak with a local representative familiar with the situation. Once we take the job, you will receive regular updates on progress from a technician familiar with the specifics of the work being done.
WE GET LIFE BACK TO NORMAL FAST
No matter when you experience water damage, storm damage, mold damage, or fire damage, Fine Restoration will be on-site quickly to start the cleanup and repair process. Fast arrival minimizes further damage and allows our team to get your life back to normal quickly. Contact our Mold, Storm, Fire, and Water Damage Restoration Spring Hill KS-based company 24 hours a day!
FINE RESTORATION IS ON CALL 24/7 FOR  COMMERCIAL & RESIDENTIAL EMERGENCY RESTORATION SERVICES IN SPRING HILL KS

Immediate Response

Personal Service

Family Owned & Operated

Licensed & Insured
Contact Fine Restoration for Emergency Restoration Services in Spring Hill KS
Contact us online or call our storm, mold, fire, and water damage restoration Spring Hill KS-based company 24 hours a day at 913-270-3646. Fine Restoration is always available for storm damage repair, flooded basement cleanup, sewage backup cleanup, and other water damage restoration needs, mold removal and remediation, and smoke & fire damage restoration services in Spring Hill KS. Contact us now for all of your commercial and residential restoration services in Spring Hill, Kansas City, Lee's Summit, Overland Park, Warrensburg, Shawnee, Blue Springs, Prairie Village, Leawood, Independence, Grain Valley, Lenexa, Liberty, Olathe, Missouri City, Belton, Lake Winnebago, Farley, Lone Jack, Bonner Springs, Grandview, Raymore, Oak Grove, Buckner, Raytown, Smithville, Riverside, Lake Lotawana, Gladstone, Edwardsville, and other nearby service areas in Kansas and Missouri.