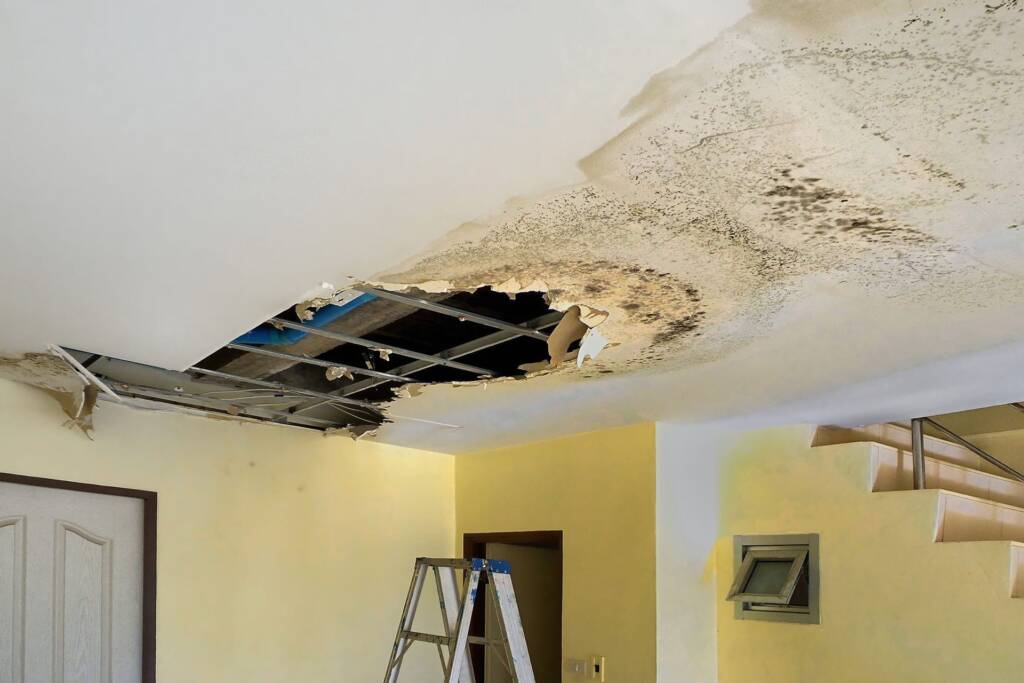 Water Damage Restoration in Topeka KS
When water damage occurs in your home, it's best to address the issue quickly. A faster response means less damage, a quicker repair time & it's less costly. Fine Restoration is on call 24/7 for water damage repair & restoration in Topeka KS.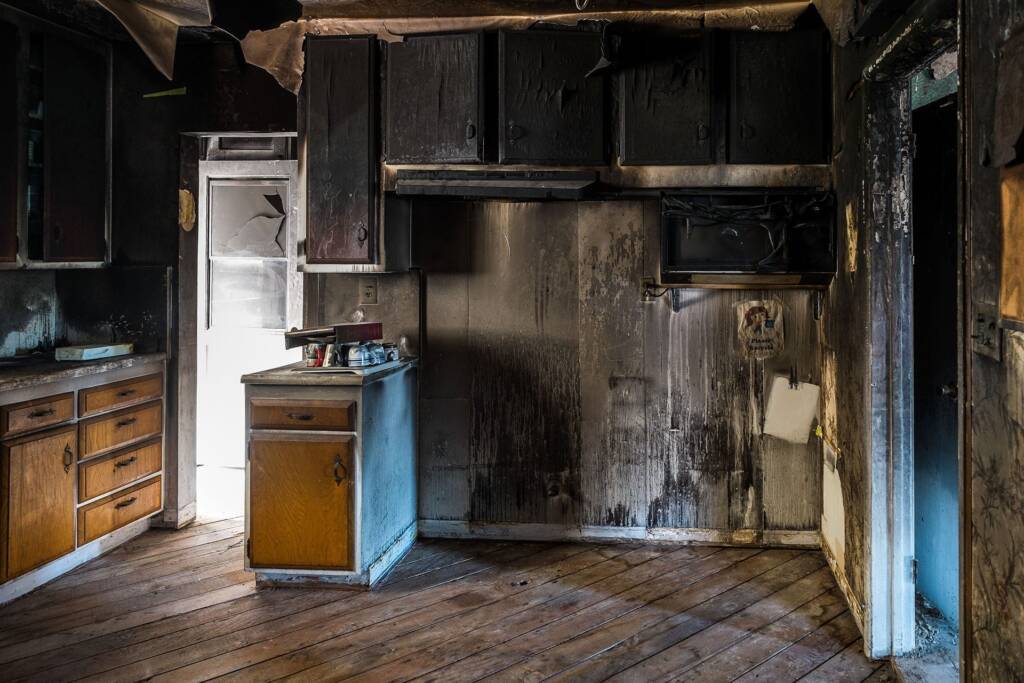 Fire Damage Restoration in Topeka KS
Even a small house fire can cause big damage. After the fire is put out, Fine restoration can be on site to begin your fire damage restoration in Topeka 24/7. Our goal is to get your life back to normal as soon as possible after a fire.
Mold Remediation & Removal in Topeka KS
Mold is hard to detect & can lead to health issues. Store bought mold removal products may get rid of mold, but won't address why the mold grew to begin with. Fine Restoration provides comprehensive mold remediation in Topeka KS.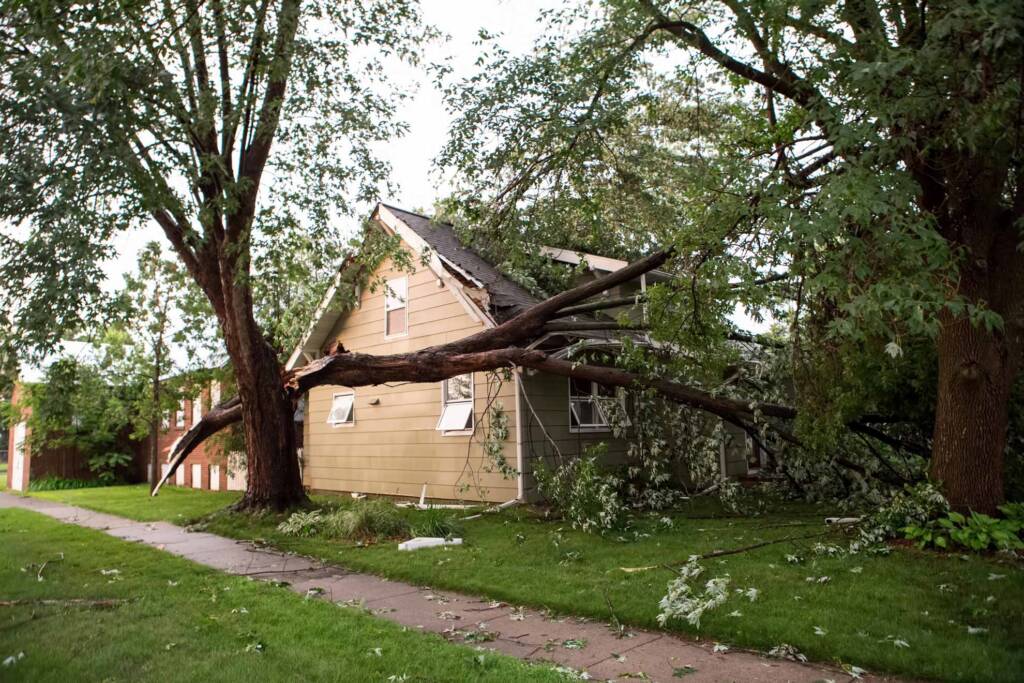 Storm Damage Repair & Restoration in Topeka KS
Even with advanced warning and if you take the right precautions, large storms can severely damage your home or business. Fine Restoration is on call 24/7 for storm damage repair, restoration & storm damage cleanup in Topeka KS.
Commercial Water Damage Restoration & Disaster Restoration Topeka
There are a number of types of damage that can occur in your business. Fine Restoration is on call 24/7 in Topeka to provide commercial water damage repair, fire damage restoration, storm damage cleanup, sewage backup cleanup, roof leak water damage repair, sewage backup cleanup and more. We understand that time is of the essence when a disaster has struck, it can impact your day to day operations and your finances. That's why when you contact us we will take a quick assessment over the phone and quickly deploy a team of IICRC water damage repair & disaster restoration technicians to your location. Our goal is to locate and neutralize the source of the damage, clean up any debris from the damage, sanitize the affected area and provide high quality commercial disaster restoration in Topeka KS. When we leave, you shouldn't be able to tell that that there was any damage to begin with. We will also directly bill your insurance company, which means one less hassle for you to worry about.
Topeka Water Damage Restoration & More
24/7 Emergency Disaster Response
Structural Drying in Topeka
Content Pack Out & Storage
Flood Restoration in Topeka
Water Removal & Extraction
Sewage Backup Cleanup
Burst Pipe Cleanup & Repair
Water Damage Restoration
Storm & Wind Damage Restoration
Property Rebuild & Restoration
Flood Damage Cleanup & Repair
Fire Damage Repair in Topeka
Smoke Damage Remediation
Smoke Deodorization
Direct Insurance Billing
and More…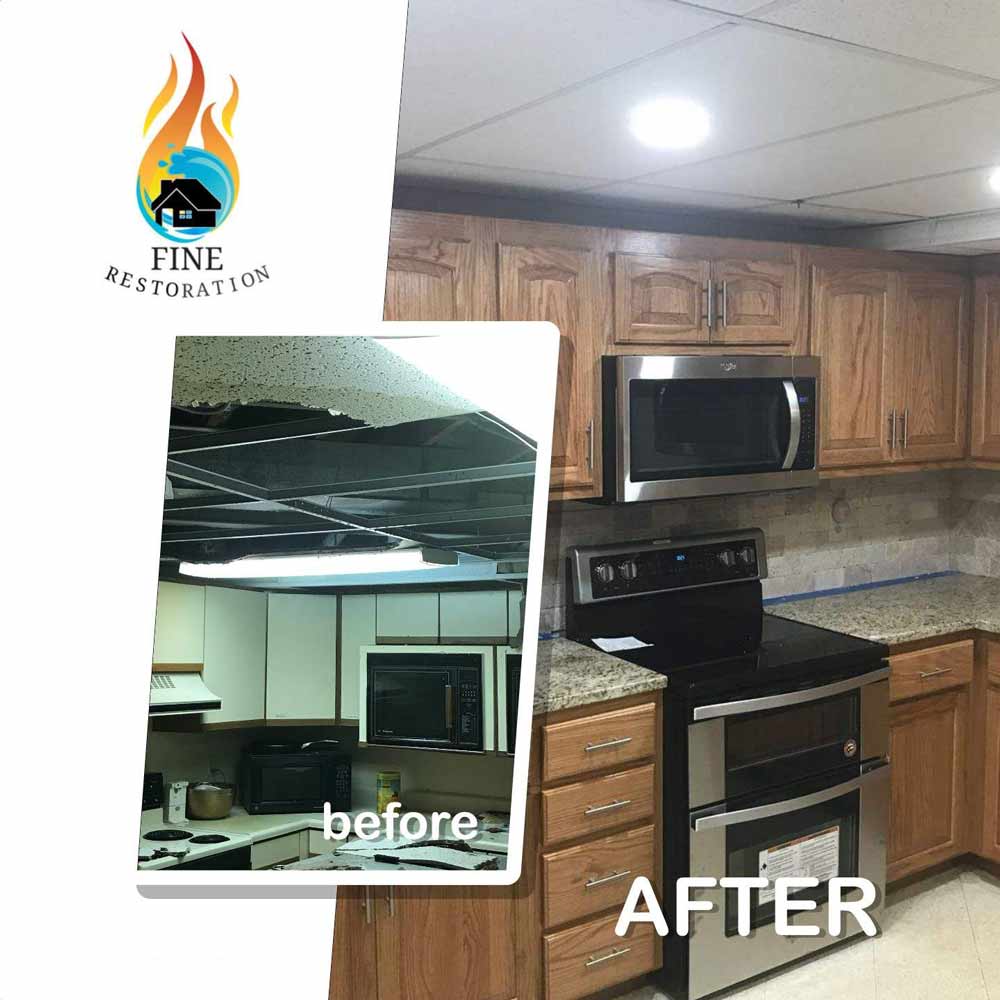 About Our Disaster Restoration Company in Topeka, Kansas
Fine Restoration provides full service, comprehensive fire damage repair, smoke restoration, storm damage cleanup, mold remediation, flood damage repair & water damage restoration in Topeka. Our team is always on call for both commercial & residential restoration services.
WE LOVE TO HELP.
Fine Restoration is committed to customer satisfaction and guarantees you will be satisfied with the work we perform.
WE CARE ABOUT YOUR HOME AS IF IT WERE OUR OWN!
Locally owned and operated, Fine Restoration is committed the community we serve and live in. Our team treats customers like family and is committed to providing the very best emergency restoration services in Topeka KS and surrounding areas.
No matter when you call, we arrive quickly to get started on restoration services SO YOUR LIFE GETS BACK TO NORMAL ASAP.
No matter the time of day or extend of the damages, Fine Restoration is the name to trust for emergency restoration services in Topeka KS.
We will file a claim on your behalf and work with all types of insurance. Contact Fine Restoration now!
CHOOSE FINE RESTORATION FOR WATER DAMAGE RESTORATION, FIRE DAMAGE REPAIR, MOLD REMEDIATION & STORM DAMAGE CLEANUP IN TOPEKA

Immediate Response

Personal Service

Family Owned & Operated

Licensed & Insured
I really appreciate the service, the professionalism and how quick Fine Restoration responded to the furnace fire in our home. Furnace caught fire in the middle of the night during an ice store and they were there within 24 hours to replace my furnace so we didn't have to be without heat. We are so appreciative of them and would recommend that anyone reading this use there service.
Exceeded all my expectations. Very quick response to my call with excellent follow through to the end of the project. Answered all questions knowledgeably. I would 100% recommend Fine Restoration.
I came home from work on April 30th and at 7:30 pm went down into our finished basement, only to find several inches of water. I did a Google Search for a water restoration company and I called Fine Restoration in a panic. To my surprise Aviel answered on the first ring, I told her what I had found and she said she would have a team at my house within 20 minutes. We had gotten several inches of rain that day and our sump pump just couldn't keep up. The rain was still coming down, it was a nightmare. The Team from Fine Restoration showed up in the time frame I had been given and they got right to work. Every member of their team worked quickly and efficiently and within an hour they were vacuuming up excess water and starting the carpet tear out. They brought in several industrial drying fans and placed them strategically throughout the basement. Everyone was very polite and genuinely had concern for the trauma that we were experiencing. For the next week on a daily basis a member of their team came and tested the sheetrock and monitored the dampness. They moved the fans as needed and continued to give us updates on the progression of the drying out process. I have never experienced the kind of compassion that their team had for our home and for us. We felt like we were family, that's how we were treated. I now have their phone number saved in my phone and would not hesitate for a second to call them again. Aviel is wonderful, she communicated directly with our Claims Adjuster and copied me on all her correspondance. Every T was crossed and every I was doted, she was very thorough with her documentation, and responded quickly to questions. This is one TOP NOTCH company! Thank you to everyone at Fine Restoration.
The workers are great and get the job done well! They worked with the insurance adjuster to get everything squared away and were very patient and understanding when the lien holder took over a month and a half to release the rebuild check after Fine Restoration had already completed the work. I was replied to quickly by everyone at Fine Restoration. I would recommend them for any jobs you may have.
I would give 10 stars if it was an option:-) We had a basement flood, emergency situation. I called several companies and had no luck getting anyone to help. I reached FINE Restoration and they had a crew out here within 20 min! The business owner Jason and his business partner Moes were here personally to assist me. They both assured me that they work for me, not our insurance company! FINE handled the water removal as well as the repairs and remodel. Excellent quality and an absolute pleasure to work with. We are so in love with our new basement! All workers were on time, respectful and trustworthy. I would trust this company! They are fantastic!!