Residential Restoration Services in Smithville
From broken pipes and leaking appliances to flood damage and sewage backups, Fine Restoration is on call 24 hours a day for water damage restoration Smithville MO. Contact us now for water damage in Smithville.

When sewage backs up into your home it creates a mess that can be harmful to your health and the health of your family. Fine Restoration is on call 24/7 for sewage cleanup in Smithville MO, give us a call for a free consultation today.
About Fine Restoration in Smithville
Our Service Area in Smithville
Fine Restoration is your 24 hour source for emergency damage restoration services Smithville MO. We are always on call for fire damage, mold damage, storm damage and water damage restoration Smithville MO. Contact us now for residential & commercial restoration services Smithville MO.
WE ARE ALWAYS ON CALL
No matter when damage occurs, a licensed technician is available to take your call and provide a free consultation for the emergency damage restoration services Smithville MO you need.
WE ARE LOCALLY OWNED & FAMILY OPERATED
Unlike the nationwide chains, Fine Restoration is a locally owned family run business. We are invested in providing the best for your community, because it is our community too! Contact us for the very best emergency disaster restoration services Smithville MO.
WE GET YOUR LIFE BACK TO NORMAL FAST
Because we are always on call, you can expect Fine Restoration to be on site in about an hour. By getting to work quickly on commercial and residential restoration services Smithville MO, we minimize further damage and get your property back to pre-loss condition quickly.
Contact Fine Restoration now for a free consultation on emergency damage restoration services Smithville MO.
Commercial Restoration in Smithville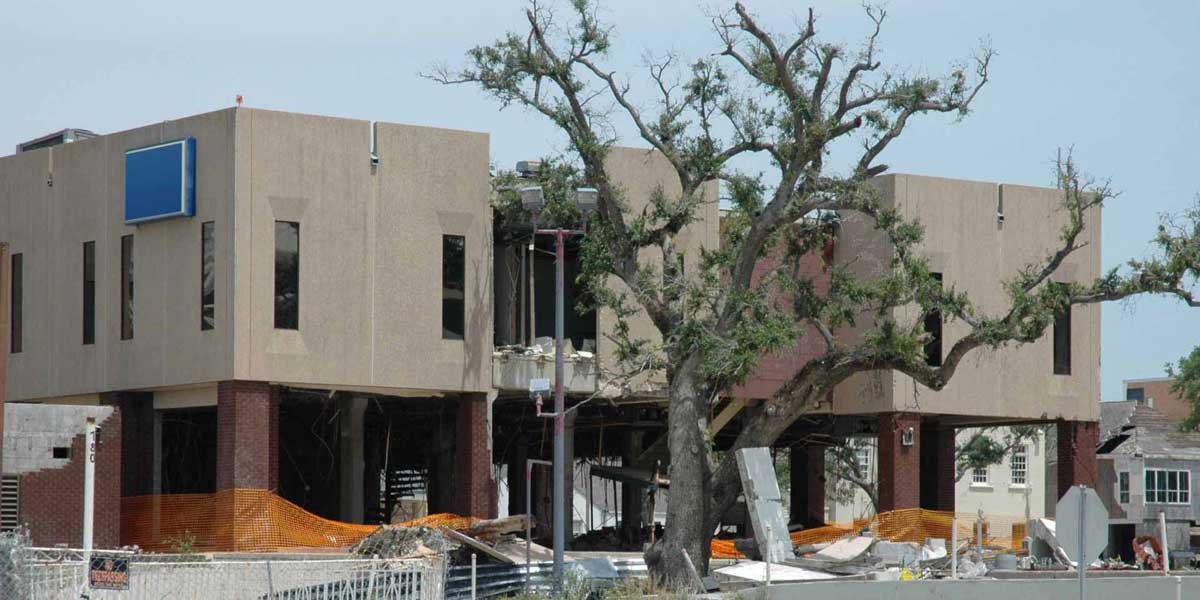 As a small business, Fine Restoration knows the importance of keeping the doors open. When disaster strikes, we are there for commercial restoration services Smithville MO. Fine Restoration is on call 24 hours a day for emergency damage restoration services Smithville MO. Our team is licensed, trained and fully insured to handle commercial storm damage restoration, commercial fire damage restoration, commercial mold remediation and commercial water damage restoration Smithville MO. No matter when the problem occurs, we are on call to provide a free consultation and will be on site fast to get to work on mitigation, cleanup, repair and all needed emergency disaster restoration services Smithville MO. Fine Restoration will get your business up and running again quickly and even handle billing directly with your insurance company. Contact us now for Commercial Restoration Services Smithville MO.
Excellent
4.8
★
★
★
★
★
Based on 126 reviews from
review us on
Goldina Koenig
★★★★★
Squishy floor, stained ceiling, buckling floorboards, these are all unexpected things that can ruin someone's day. And I know, that's exactly what happened to us. One leaking refrigerator caused so much panic, stress and worry. And then I met Fine Restoration. I had a team of humans at my house within the hour to start the water mitigation process. I was amazed at how they took care of everything!I had the pleasure of working closely with several of the team members including Jose. Jose was not only an excellent cabinet maker (20 years plus of experience) but he is the one that made the real difference between getting the job done and the job being completed with excellence. Jose not only performed the tasks with a master's skill, he communicated with me every step of the way and I was never left guessing what was coming next when he was on the job. I cannot stress how important this is to the humans living in the construction! Not being able to have access to major parts of one's home during a process like this is at times, ridiculously stressful.  The only way I would ever consider doing it again is if Jose was the one in charge!
Candice Cooper
★★★★★
Fine Restoration was a wonderful company to work with after my house was destroyed by 2 frozen/burst pipes. I used them for both mitigation and remodeling services. They went above and beyond to work with my insurance and make sure everything was done right. Jason, the owner, came onsite to meet with the insurance adjusters and gain agreement on the work that needed to be done. Jose managed the rebuild and scheduling all of the contractors. He has fabulous attention to detail and went out of his way to ensure I was happy with all of their work. I can't recommend this company enough!
Ryan Gormley
★★★★★
Jose was super helpful and answered all our questions. Everything was done in a timely manner besides dealing with insurance.
Qian Rong
★★★★★
I contacted Fine Restoration for an estimate of potential water damage due to a leak, Jake and his crew came promptly and did an excellent work. They not only ran the checking, but also sprayed the board to prevent mold, all free of charge. Big thanks to Jake and the Fine Restoration!
Chris Ladden
★★★★★
My wife and I discovered a leak coming from our Master vanity into our kitchen ceiling. Not only did Fine Restoration come out within the hour of calling, they quickly mitigated and fixed the leak. The staff at Fine Restoration have all been absolutely fantastic. Jose specifically is THE guy. From day one being introduced to him, he was so responsive, informative and helpful with all of my wife and I's questions and saw the rebuild from start to finish. He was incredibly detailed, was a HUGE help in working with our adjuster in insurance, and designed and put together an absolute beautiful vanity. His work in general is second to none. His carpentry work is fantastic. He was thorough and his teams were great to work with between painters, backsplash, etc. I can't recommend working with him and Fine Restoration enough. Thank you!
Christopher Irick
★★★★★
Great company! They worked with my schedule and helped me with each and every step to get my water leak/repairs done quickly!
Susan Aber
★★★★★
Our experience with this company has been wonderful. They were immediately responsive to our flooding problem. Jake and his crew were so kind and compassionate as they did their work, answering all of our questions and addressing our concerns. Many thanks to Fine Restoration, Jake and the crew members.
Sharon Hirning
★★★★★
I called Nic Custer at Fine Restoration after another a different Mold remediator failed to respond to an emergency plumbing backup; and crawl space remediator failed to advise me that the remediation of the flooded laundry/crawlspace would not be repaired for 16 weeks! I wasted 20 days and didn't have washing facilities or dishwasher availability. It became an emergency service then. Nic came right over as scheduled; bid sent to my insurance company that next day. Then he sent over his professional crew on Friday and they dug out the molded dirt and placed lime in the space and covered it with clean dirt. Placed Air Scrubbers and a dehumidifier in the space and let them run all weekend. Picked them up on Monday as scheduled. Finally the plumbing crew could do their repair of the sewer and laundry lines and I have my facilities back doing laundry and running the dishwasher again.Wish I would have known to call Nic in the first place! They really care and are very responsive especially in emergency services! I will always call Fine Restoration again!
Laura MacKenzie
★★★★★
What lifesavers! We called Fine Restoration on New Year's Eve after our sewer backed up into the basement. Although they were swamped with dozens of clean ups from frozen pipes breaking, they sent a team out within hours and got the sewage cleaned up. Jake and his crew came several times to clean, sanitize, and pull out contaminated drywall and flooring. Nik (the manager?) was so easy to work with. They hauled away all of our contaminated stuff and worked easily with our insurance company. Although I hope to never need their services again, Fine Restoration would be my first choice. Thank you for amazing service!
Rene Porter
★★★★★
These guys were great, nice , friendly, got our basement dried out after some water came in.


Get a Free Quote On Disaster Restoration in Smithville
Fine Restoration Provides Disaster Restoration in Smithville & These Other Cities & Towns
Bonner Springs
Edwardsville
Mission Hills
Roeland Park
Topeka
Belton
Buckner
Clinton
Farley
Grandview
Kansas City
Lake Lotawana
Lake Winnebago
Lone Jack
Missouri City
Oak Grove
Riverside