Fast Response 24/7

Personal Service

Family Owned & Operated

Licensed & Insured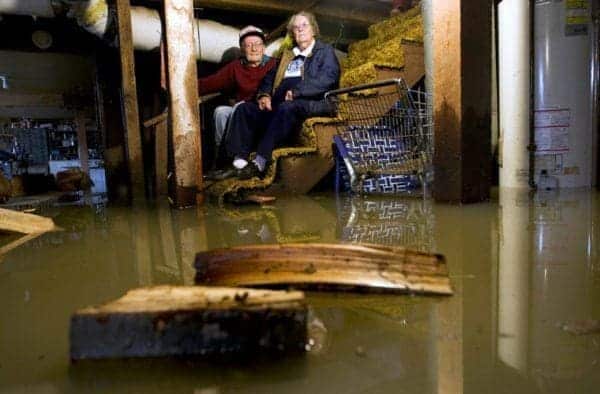 Kansas City Flood & Basement Flood Restoration, Clean Up & Repair
To make sure that the damage from a flood in your home doesn't become more severe, it's important to act quickly. That's why Fine Restoration is on call 247/ & 365 days a year. When you call us, we will quickly dispatch a team to your location to assess the flood damage, identify the source of the flooding, stop the flow (if necessary), and then begin the cleanup and dry out process. Because we are licensed and IICRC certified, our water damage restoration technicians can help with your basement flood and any of these other issues that might have occurred along with it:
Water Removal
Burst Pipe Repair
Paint and Trim Services
Content Pack Out & Storage
Deodorization
Property Rebuild & Restoration
Direct Insurance Billing For All Carriers
and More…
Our Flood Damage Restoration Process
Because we are always on call, when you connect with one of our basement flood damage professionals, we will respond quickly. That means sending out a team to assess the damage, identify the source of the damage, fix or repair the reason the flood happened, and then begin the clean up and dry out process. Clean up and dry out can take some time because we need to make sure that the entire area is completely dry, the moisture levels return to normal, and that the area is sanitized as well. We use high quality, hospital grade chemicals to destroy bacteria and mold, but we make sure that they are safe for people and animals. We make sure that when the area has been cleaned, there will be no pathogens lingering around that might harm your family.
Once we are finished drying and cleaning the affected area, we move onto the repair & restoration process. This means that we will start repairing the flooring, walls, trim, ceilings, and other structures or items that might have been damaged in the basement flood. If there are any items that can't be repaired, we take stock of them to submit in the damage claim to your insurance. We'll make sure to perform repairs both inside and outside your home. After we've done the repairs, we put on the finishing touches (such as paint) before we finish your project. Once you are satisfied with the restoration work we've done, we will even submit the claim to your insurance for you so you don't have to worry about that hassle.  For all of your basement flood damage clean up, basement flood repairs, and basement flood restoration in Kansas City, call Fine Restoration at 913-270-3646, 24 hours a day, 7 days a week!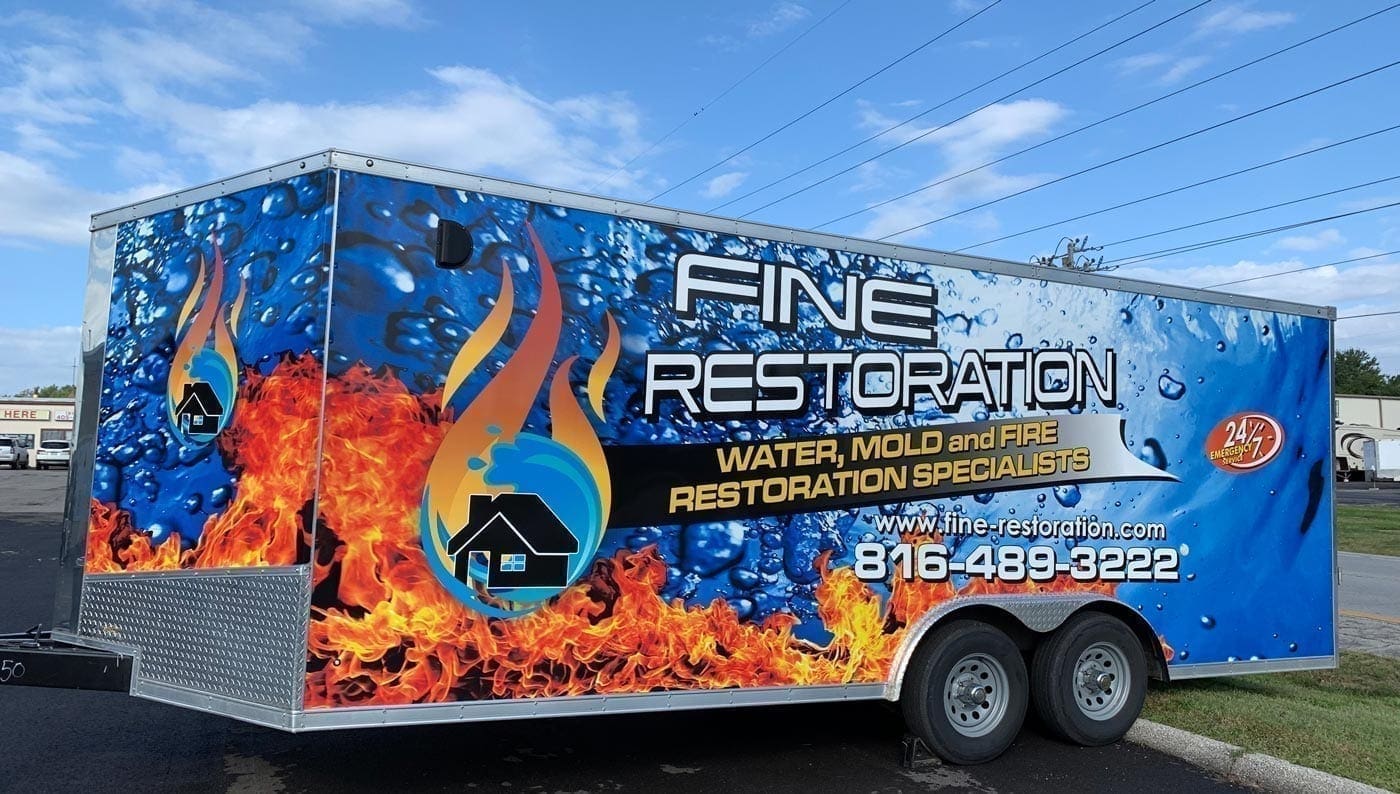 Contact Us For Basement Flood Repairs & Flood Damage Restoration in Kansas City
If your home or business in the Greater Kansas City Metropolitan area has been affected by a basement flood, Fine Restoration is on call 24/7. We are not only experts in basement flood damage restoration, but we also provide the following services: Fire Damage Restoration, Storm Damage Repair, Mold Remediation, Water Damage Restoration, Sewage Backup Cleanup, Appliance Leak Water Damage Repair & More! We provide these services to our entire service area, which includes, but is not limited to: Kansas City, Blue Springs, Spring Hill, Loch Lloyd, Raytown, Liberty, Raymore, Prairie Village, Gladstone, Warrensburg, Lenexa, Lawrence, Overland Park, Independence, Lee's Summit, Shawnee, Olathe, Grain Valley, Leawood, Missouri City, Belton, Riverside, Lone Jack, Farley, Buckner, Lake Winnebago, Edwardsville, Bonner Springs, Gladstone, Lake Lotawana, Smithville, Oak Grove, Grandview, Lake Of The Ozarks, and other nearby service areas in Kansas and Missouri. Call us at 913-270-3646 or contact us online for basement flood damage restoration & cleanup.