Fast Response 24/7

Personal Service

Family Owned & Operated

Licensed & Insured
Water damage can occur as a result of storm damage, sewage backups, plumbing issues, appliance leaks, and various other problems. Fine Restoration is your source for water damage restoration services 24 hours a day in Kansas City and surrounding areas. Our technicians are always on call to handle water damage cleanup and water damage repair services. We arrive quickly to stop the source of water damage, remove standing water and debris, and get to work restoring your property to the condition it was in before damage occurred. Our team is IICRC certified and has the experience and technology you can rely upon for your water damage restoration service needs in Kansas City and beyond.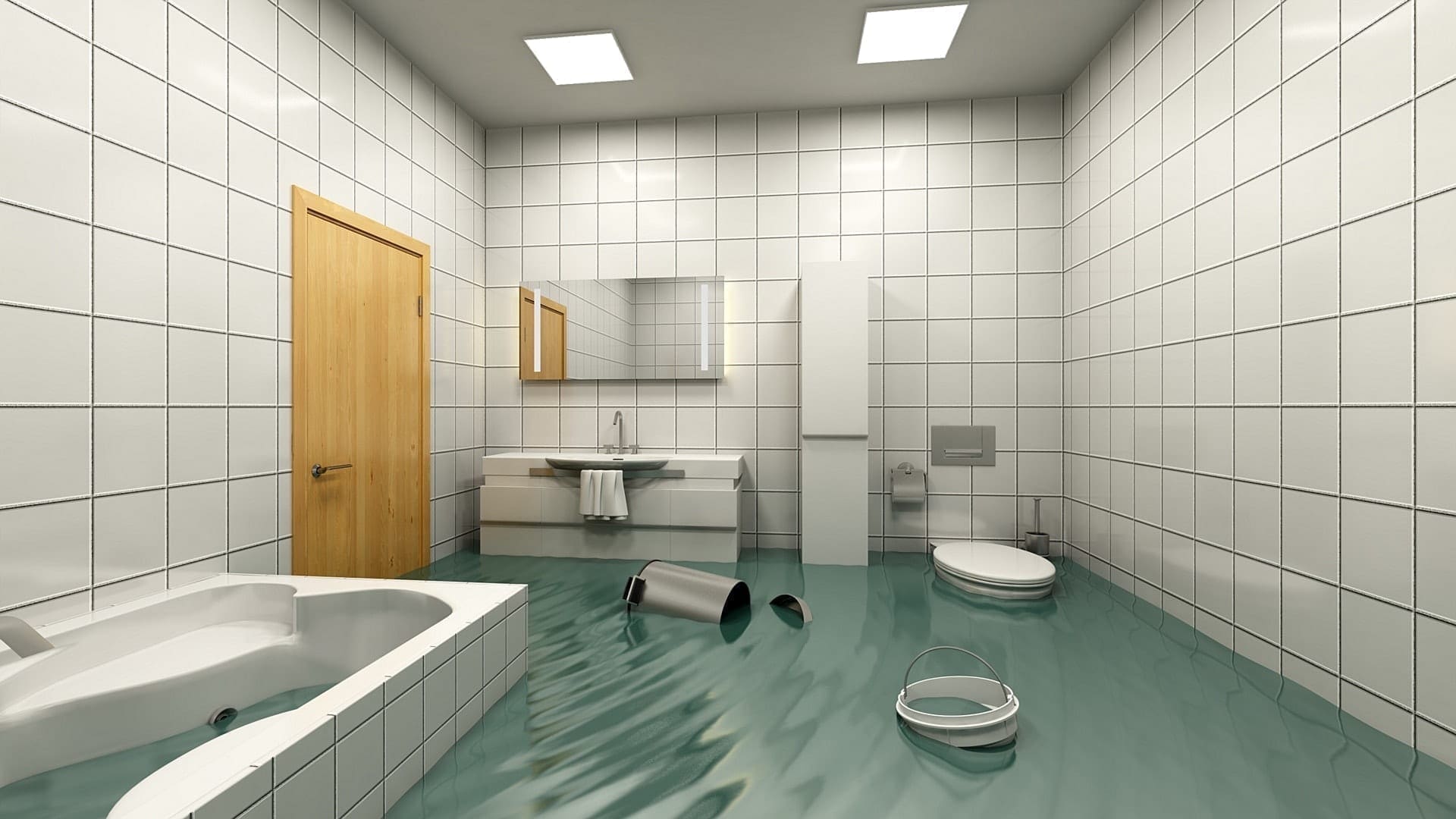 Our Kansas City Water Damage Repair Services
At Fine Restoration, we know that there are a number of different causes of water damage in the Kansas City metropolitan area. We're on call 24/7 to assist you when water damage strikes, no matter what the source. Our services encompass your entire Kansas City Water Damage project, from start to finish. We handle all of of your water damage cleanup and water damage repair needs. Once the work is done, we'll even bill your insurance directly, taking one more chore off your plate during a stressful time. Our water damage restoration services include, but are not limited to:
Residential Water Damage Restoration
Water Extraction
Burst Pipe Repair
Structural Drying
Roof Leaks & Failures
Content Pack Out & Storage
Deodorization
Property Rebuild & Restoration
Direct Insurance Billing For All Carriers
and More…
Our Kansas City Water Damage Repair Process
Fine Restoration is on call 24/7. That means an expert water damage restoration technician will be on site to handle the situation quickly no matter when the problem occurs. We start by handling the source of your water damage and making initial repairs. From there we get started on water damage cleanup services. Standing water and debris are removed and the area is cleaned and sanitized using hospital grade chemicals that destroy bacteria and disease but are safe for people and pets. Next we take an inventory of the damage and get to work on water damage repair services. Any damage inside or outside your home is repaired. Fine Restoration can handle repairs to floors, walls, ceilings, subflooring, trim, cabinets, and any other areas that have been affected. Once all cleanup, repair, and restoration services have been completed, we contact your insurance company to file a claim. No matter the services you need for water damage in the Kansas City service area, contact Fine Restoration 24 hours a day 7 days a week.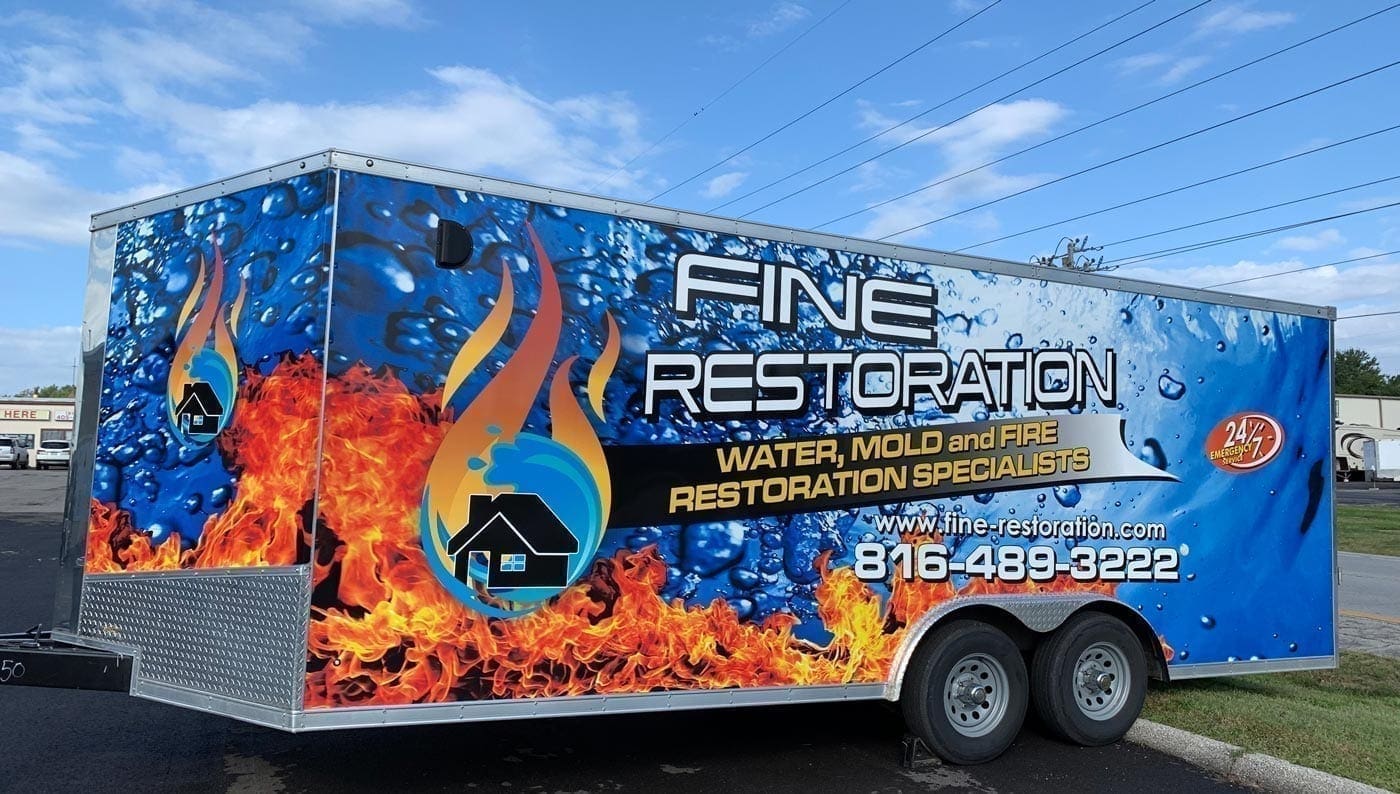 Contact Fine Restoration for Water Damage Cleanup, Repair, & Restoration in Kansas City
Contact us online or call 913-270-3646 around the clock for emergency water damage cleanup, water damage repair, and water damage restoration services in Kansas City and surrounding service areas. Fine Restoration is your source for residential and commercial restoration services. Our team is trained and certified to handle water damage, fire damage, storm damage, and mold removal services. Contact Fine Restoration in Kansas City, Raytown, Blue Springs, Independence, Gladstone, Leawood, Raymore, Lawrence, Leavenworth, Lee's Summit, Spring Hill, Lenexa, Prairie Village, Liberty, Olathe, Warrensburg, Grain Valley, Overland Park, Loch Lloyd, Shawnee, Belton, Grandview, Smithville, Buckner, Riverside, Lake Lotawana, Westwood, Bonner Springs, Oak Grove, Lake Winnebago, Edwardsville, Missouri City, Gladstone, Farley, Lone Jack, Lake Of The Ozarks, and other nearby service areas in Kansas and Missouri.