Water damage can occur as a result of storm damage, sewage backups, plumbing issues, appliance leaks, and various other problems. Fine Restoration is your source for water damage restoration services 24 hours a day in Kansas City and surrounding areas. Our technicians are always on call to handle water damage cleanup and water damage repair services. We arrive quickly to stop the source of water damage, remove standing water and debris, and get to work restoring your property to the condition it was in before damage occurred. Our team is IICRC certified and has the experience and technology you can rely upon for your water damage restoration service needs in Kansas City and beyond.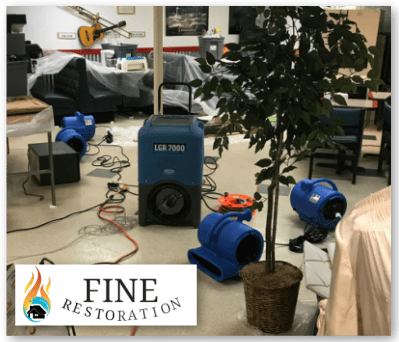 Our Kansas City Water Damage Repair Services
At Fine Restoration, we know that there are a number of different causes of water damage in the Kansas City metropolitan area. We're on call 24/7 to assist you when water damage strikes, no matter what the source. Our services encompass your entire Kansas City Water Damage project, from start to finish. We handle all of of your water damage cleanup and water damage repair needs. Once the work is done, we'll even bill your insurance directly, taking one more chore off your plate during a stressful time. Our water damage restoration services include, but are not limited to:
Residential Water Damage Restoration
Water Extraction
Burst Pipe Repair
Structural Drying
Roof Leaks & Failures
Content Pack Out & Storage
Deodorization
Property Rebuild & Restoration
Direct Insurance Billing For All Carriers
and More…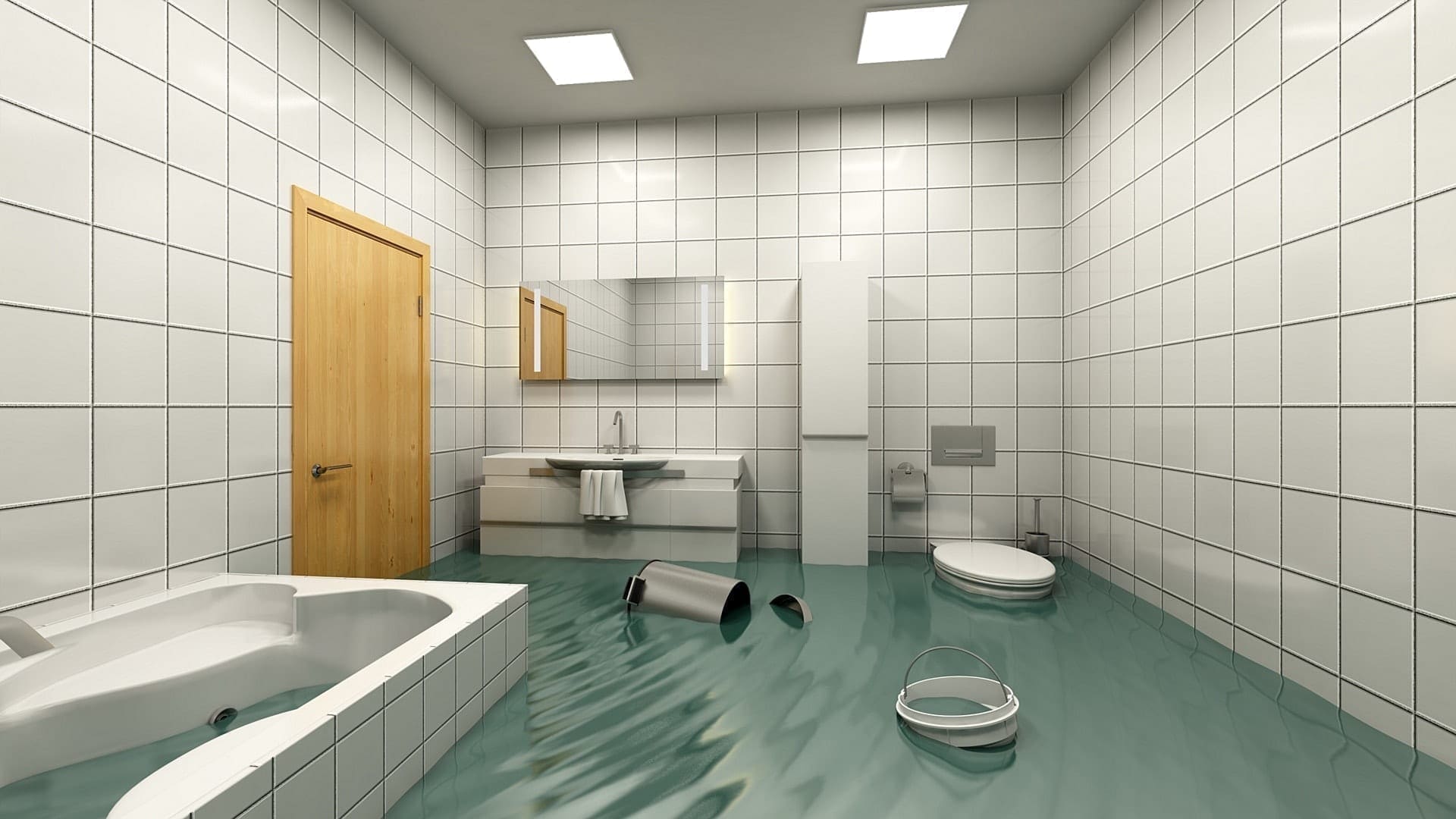 The Process For Water Damage Repair in Kansas City
Fine Restoration is on call 24/7. That means an expert water damage restoration technician will be on site to handle the situation quickly no matter when the problem occurs.
1. We start by handling the source of your water damage and making initial repairs so that your home is safe to work on and that the damage can't spread anymore. This is called water damage mitigation.
2. Once the damage is contained, standing water and debris are removed and the area is cleaned and sanitized using hospital grade chemicals that destroy bacteria and disease but are safe for people and pets. We will place industrial strength drying fans in your home as well to make sure there's no standing water remaining.
3. Next we assess the damage and get to work on water damage repair services. Any damage inside or outside your home is repaired, we will handle repairs to floors, walls, ceilings, subflooring, trim, cabinets, and any other areas that have been affected.
Once all cleanup, repair, and restoration services have been completed, we we handle the insurance billing directly, which is one last thing you have to worry about. It doesn't matter the source, when you have water damage in Kansas City, or anywhere in our water damage service area, contact Fine Restoration 24 hours a day 7 days a week.