Fast Response 24/7

Personal Service

Family Owned & Operated

Licensed & Insured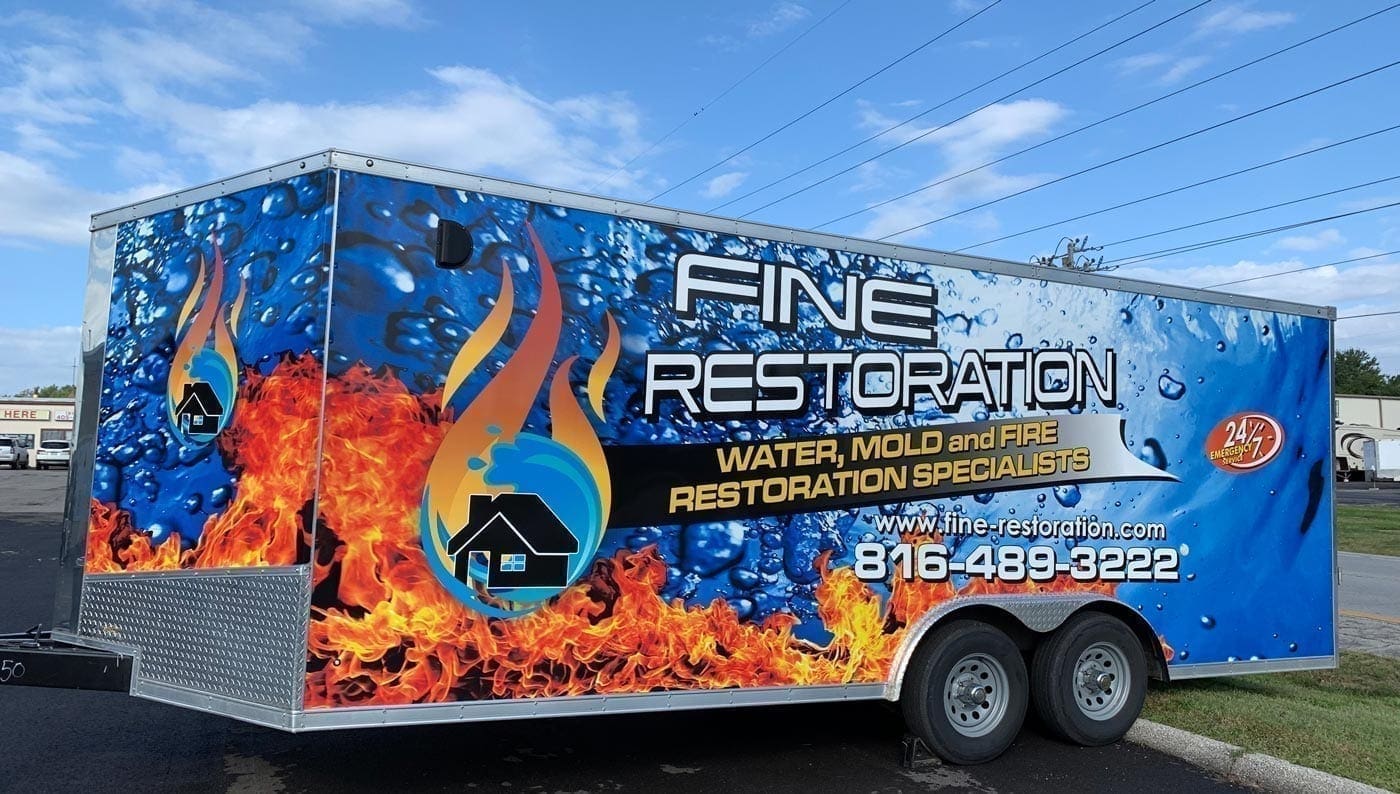 The Choice For Water Damage Restoration & Water Damage Clean Up In Kansas City KS, MO
It's not often that homes or businesses are inundated with water, however water damage doesn't always happen quickly. In fact, slow leaks in your ceiling, from a water heater, or in areas you can't see can lead to big problems if not taken care of. Fine Restoration is on call 24/7, but we're also available for non-emergency water damage restoration. Regardless of the size or scope of the water damage project, you can rest assured that our water damage kansas city based team will handle your water damage restoration project from beginning to end. That means we'll even file your insurance claim directly so you don't have to. Our water damage services include, but are not limited to:
Storm Damage Repair
Broken Pipe Repair
Structural Drying
Content Pack Out & Storage
Deodorization
Property Restoration & Rebuild
Direct Insurance Billing
Home Water Damage Repair
Water Extraction & Removal
More…
Our Kansas City Water Damage Repair & Restoration Process
It all starts with initial contact. Because we are on call 24/7, you can reach us online or by phone at 913-270-3646. Once you reach out to us, we will either pick up immediately or get in touch with you quickly about your need for water damage restoration Kansas City. Our initial call will also act as an initial assessment, we'll ask the right questions to get a feel for the cause & extent of the water damage. We will then dispatch a team of our water damage repair experts and as soon as they arrive on site, they will make sure the source of the water damage is fixed. Then, they will make sure the water damage can't spread any further. Once the water damage is contained, our water damage kansas city based teams begin the clean up and dry out process. We'll make sure to remove any debris, dirt, and pathogens (such as bacteria, mold, or viruses) and get the humidity to normal levels before we begin repairing and restoring the affected areas.
Once the cleanup and dryout is finished, we begin to repair any structures, items, or property that can be repaired. We will also take note of anything that is beyond repair, so it can be filed on your insurance claim. Once we've repaired everything, we'll begin restoring your home or business to it's pre-disaster condition. This means, replacing carpet, painting walls, and putting the finishing touches on the water damage restoration project. Finally, once you are satisfied with the work we will file your insurance claim for you, making sure all payments are taken care of. It's just one less hassle you have to worry about. You're always in good hands because Fine Restoration is on call 24/7 for water damage restoration Kansas City.