Fast Response 24/7

Personal Service

Family Owned & Operated

Licensed & Insured
Mold Testing, Removal, & Mold Remediation in Lee's Summit MO
Mold growing in your home or business can be a hazard to the health of yourself, your family, employees, and your pets. Mold can be hard to detect and by the time you notice mold growth, it might have been growing for a long time. Mold often grows in crawl spaces, basements, in the walls, and other hard to access places in your property. If you have noticed mold or you suspect you may have mold growth, it's best to call a mold remediation company who will, not only get rid of the mold, but will stop the mold from coming back again. Fine Restoration's mold remediation team in Lee's Summit treats the underlying source to make sure the mold is gone once and for all. We are IICRC certified so you can trust that we have the experience and technology to handle your mold issue, no matter the size. Contact us at 913-270-3646 or online for a free estimate on mold remediation and mold removal in Lee's Summit.
The Environmental Protection Agency (EPA) states: "Mold is not usually a problem, unless it begins growing indoors."
" The best way to control mold growth is to control moisture."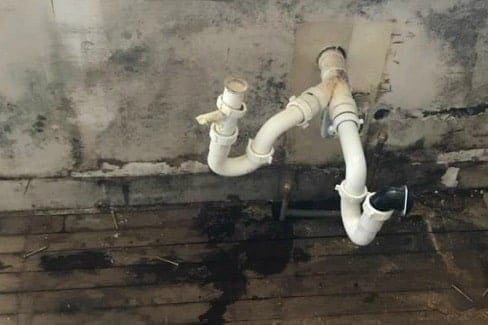 Mold in your home: "An ounce of prevention is worth a ton of cure."
Our Mold Remediation Services in Lee's Summit
We will not only remove visible mold, we will use the latest technology to eliminate the source of the mold so you don't need to worry about the mold returning. These are some of the mold remediation services we provide in Lee's Summit:
Viable & Non-Viable Mold Testing
Mold Removal & Mold Damage Repair in Lee's Summit
Water Damage Treatment & Mold Remediation Services
Crawlspace Encapsulation, Attic & Basement Moisture Removal
And Any Other Mold Damage Services You Need in Lee's Summit
Basement Moisture Control
Mold Inspection in Lee's Summit
How We Do Mold Removal & Mold Remediation in Lee's Summit
When homeowners and business owners see mold growth, often times they will try to get rid of the mold with store bought products and chemicals. However, simply getting rid of the visible mold often isn't enough to get rid of the whole problem. When you contact Fine Restoration, we'll come to your property and test the air quality, moisture & humidity levels, and inspect for mold all over your property. Once we locate the mold, we'll use specialized solutions and mold removal equipment to destroy the mold that you can see and the mold you can't see. We will also repair the reason behind the mold growth, so you can be sure the mold is removed and will not grow back. Once the work is done we'll submit the bill to your insurance company if necessary. For a free estimate on mold remediation, mold removal, or mold damage repair in Lee's summit give us a call at 913-270-3646 or contact us online.