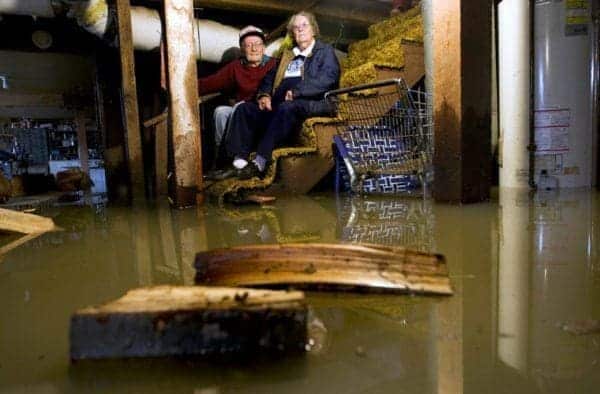 Overland Park Flood Damage Restoration & Basement Flood Cleaning
Fine Restoration is on call 365 days a year, 24 hours a day, so we can respond to basement floods in Overland Park quickly. On your initial contact with us, we will ask questions to determine the size and scope of your basement flood issue before dispatching a team to start the process. As soon as our flood cleanup overland park-based team arrives, we will find the source of the flood and repair it to stop further damage from occurring. Next, we will begin the basement flood dry out and flood cleanup portion of our service. Because we are certified and experienced in all types of water damage restoration we are also able to assist with any other issues that may have stemmed from your flood such as:
Water Removal & Dry Out
Burst Pipe Repair
Content Pack Out & Storage
Deodorization
Paint and Trim Services
Property Rebuild & Restoration
Direct Insurance Billing For All Carriers
and More…
The Overland Park Basement Flood Restoration Process
From the minute we arrive on site until the time that the project is complete, our flood cleanup overland park-based team has one goal in mind, getting your life back to normal as quickly as possible. As soon as we arrive, we will assess the situation, repair the cause of the basement flood, and contain the flood damage so it doesn't spread. Once we're done with that, we begin drying out and removing any excess water in your basement. Once we have made sure that the moisture and humidity levels are in the acceptable range, we will clean and sanitize the entire area, making sure there is no leftover mold or bacteria.
Once we're done drying and cleaning the flood, we begin repairing damaged items and structures in your basement or home. This means repairing & replacing flooring, drywall, carpet, trim, and your foundation if necessary. We always make sure to repair both the inside and outside of your home if required. Once we're done with the repairs, we will make sure that we restore the area to the same (or better) condition as it was in before the flood happened. That means your paint, flooring, carpets, etc, will all be completely restored before we leave. We'll even directly bill your insurance company so you don't have to worry about the hassle. Fine Restoration is always on call and can be reached 24/7 at 913-270-3646.