We offer a wide range of fire damage repair services, including fire damage and soot clean-up, tarp and sealing services, odor removal services,  rebuilding and other forms of fire damage restoration. If a fire damaged your house in Grain Valley, contact us as soon as possible and prevent further damage to your property.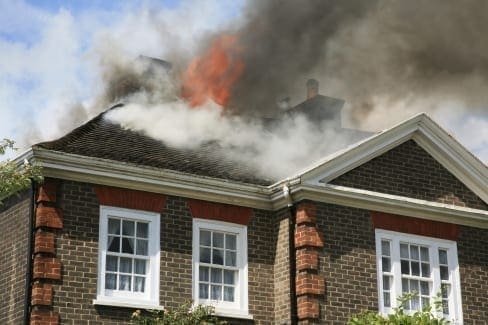 Fire & Smoke Damage Assessment in Grain Valley
Before we can provide you with effective fire damage restoration solutions, we have to assess the extent of the damage to your building. During the assessment, we will determine exactly how much damage was caused by the smoke, soot, and the heat from the fire. As part of our assessment service, we will also try to salvage as many of your property fixtures and structural components as possible. In many cases, a thorough cleaning is sufficient to restore an item.
We conduct our assessment in accordance with all the relevant safety codes and building regulations to ensure that, upon completion of our restoration services, your home is completely safe and that the property's structural integrity meets all requirements. When we conclude our assessment, we will furnish you with a professional fire restoration recommendation and quote. We will also provide you with a detailed description of the damage to your property so that you can make an informed decision.
24/7 Immediate Response
Direct insurance Billing
Fire Damage Restoration
Smoke & Soot Cleanup
Deodorization
Rebuild & Restoration
Fire Damage Cleanup & Fire Damage Repair in Grain Valley
After our assessment, we begin the fire damage repair & soot clean up. Once your home is clean, our objective is to prevent further damage as a result to exposure from the elements. To prevent this damage we will tarp and or seal the damaged areas off. Once we have mitigated the spread of further damage to your home, we begin the soot & smoke odor removal services. We will deodorize your home as well. Finally, we finish the process by rebuilding and restoring your home to it's pre disaster condition.