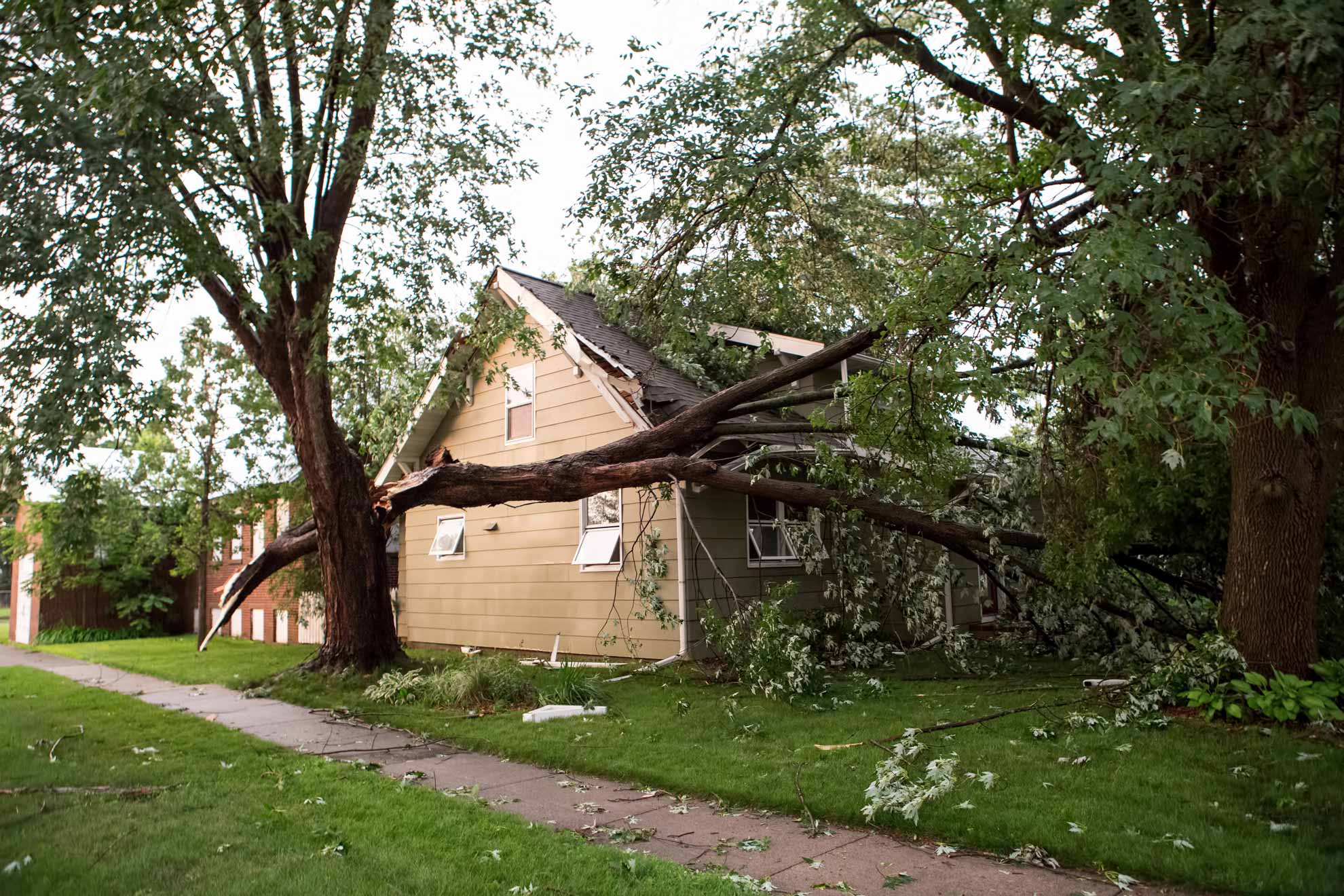 Storm Damage Cleanup Services We Provide
No matter the cause or extent of your storm damage, Fine Restoration can handle the job. With years of experience and training, Fine Restoration is your source for the very best storm damage cleanup and storm damage repair services in Olathe KS. No matter when you call, a technician will be on site in about an hour to mitigate the damage and provide the services you need. Contact Fine Restoration now for these and other storm damage restoration services in Olathe KS:
Flood Cleanup
Water Removal
Drying Services
Tree & Limb Removal
Water Damage Restoration
Smoke & Fire Damage Restoration
Sewage Backup Cleanup
Roof Leak Repair & Restoration
Board Up, Sealing, & Tarp Services
Content Pack Out, Inventory & Storage
Direct Insurance Claim Filing
And Other Storm Damage Service Needs
Our Storm Damage Process in Olathe KS
Fine Restoration will be on site in about an hour and immediately take steps to prevent further damage. From boarding broken windows to tarping rook leaks, we mitigate the damage quickly. A thorough inventory of damage to the cosmetic and structural features of your home is made. Damaged personal belongings are also noted before being moved offsite for safe storage or disposal. Storm damage cleanup services are provided including the removal of trees and limbs, dehumidifying, and sanitizing of your space. Fine Restoration then provides whatever storm damage repair services are needed inside and outside your home. One of the members of our team will then file a claim with your insurer that outlines damages and services we have provided. No matter your storm damage restoration needs in Olathe KS, contact the experts at Fine Restoration 24/7/365.