We Are The Olathe Water Damage Repair Experts You Can Count On
At Fine Restoration, we understand that water damage in Olathe can happen any time, day or night. With so many causes for water damage, it isn't always possible to predict or prevent water damage from happening, but we like our customers to know that you can be prepared in case it does. Fine Restoration is on call 24/7 to provide a fast response when you need water damage restoration in Olathe KS. Our team of water damage technicians are IICRC certified  and ready at a moments' notice to get to deploy to your location and get to work. It doesn't matter how the water damage was caused, our team can handle any size job from any source including:
Appliance Overflow Water Damage
Sewage Backup Water Damage
Storm Damage Repair in Olathe
Basement Flooding & Sump Pump Failure
Roof Leak Water Damage
Broken & Frozen Pipe Bursts
Crawl Space Water Damage
Flood Damage Repair
A/C condensation
Leaky Water Heaters
And More
We work on both residential and commercial water damage restoration projects in Olathe. Call us at at 913-270-3646 or contact us online for a free estimate on water damage cleanup Olathe KS and we'll get your life back to normal. Fast.
Full Service Water Damage Restoration In Olathe KS
No two water damage jobs are the same and there are a number of things that factor in to how long the restoration project will take to finish. We understand that water damage is stressful and create a lot of uncertainty, which is why from the very first phone call until the last coat of paint is put on we make sure that we're available to update you on the status of your project. Depending on the size and severity of the water damage, our team will come up with a plan that's specific to your needs. Once we've finished your project our team will even take care of the insurance paperwork for you, which means you can get your life back to normal even sooner. Here are some of the Olathe water damage restoration services we offer:
Water Extraction & Water Removal
Structural Drying
Contents Packing & Storing
Direct Insurance Billing
24/7 Emergency Response
Property Restoration
Building & Reconstruction
Water Damage Mitigation Olathe
Debris Removal & Cleanup
And More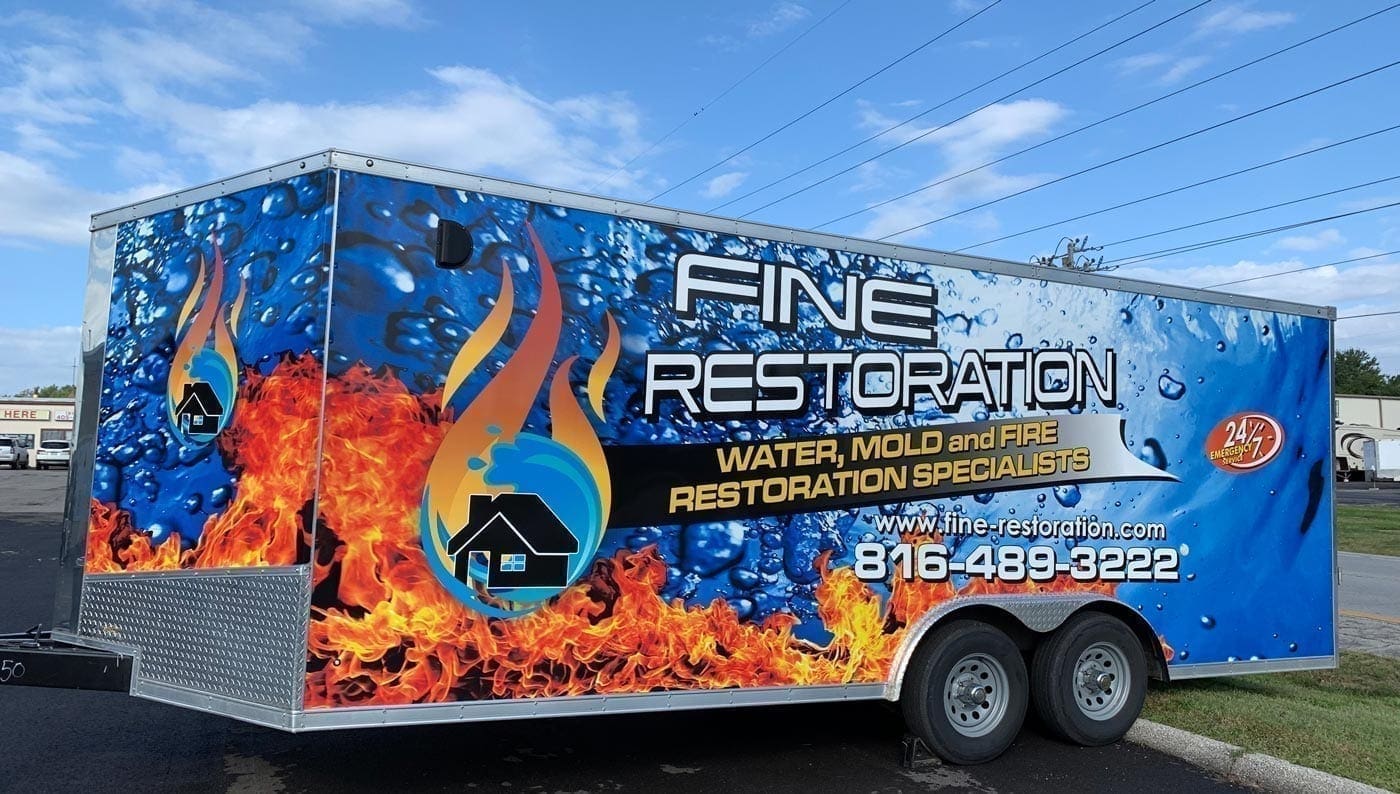 We Take Care Of Your Water Damage In Olathe Quickly
When you have water damage in Olathe, our team handles it quickly. Our team has decades of experience in water damage repair and we have refined our process so we can be fast, without sacrificing quality.
Step 1. Initial Call & Initial Inspection
As soon as you call, we will get information about your water damage incident. If it is an emergency, we can have a team on site in about an hour to get started. Once we arrive our team will find the source of the water damage and make sure it is stopped so that no additional damage occurs. We will then determine the category of the water and create a plan of action moving forward.
Step 2. Water Damage Mitigation & Water Removal
Our goal here is to make sure that your property doesn't get further damaged. This moves packing up your belongings and moving them to a safe place for storage before starting to remove any standing water. Once the water has been removed, our team will still need to dry your home out, which involves placing industrial strength fans in your home until the moisture levels are back to normal.
Step 3. Water Damage Repair & Property Restoration
Once everything has been dried out, our team will get to work on finding all of the damage that has happened in your home. We will clean and sanitize the affected areas before beginning on repairing & replacing any damaged furniture, flooring, ceilings, drywall, trim, etc. Our goal is to make sure that your home is returned to it's pre-loss condition. By the time our team has finished, you shouldn't be able to tell that there was ever any water damage in your property in Olathe.